25% off Nanlite Forza LED Monolights and kits offer valid in-store or online from 3/22/2020 – 4/5/2020. USA only. Not valid in combination with any other promotion. Promotion is Photo Video EDU eligible.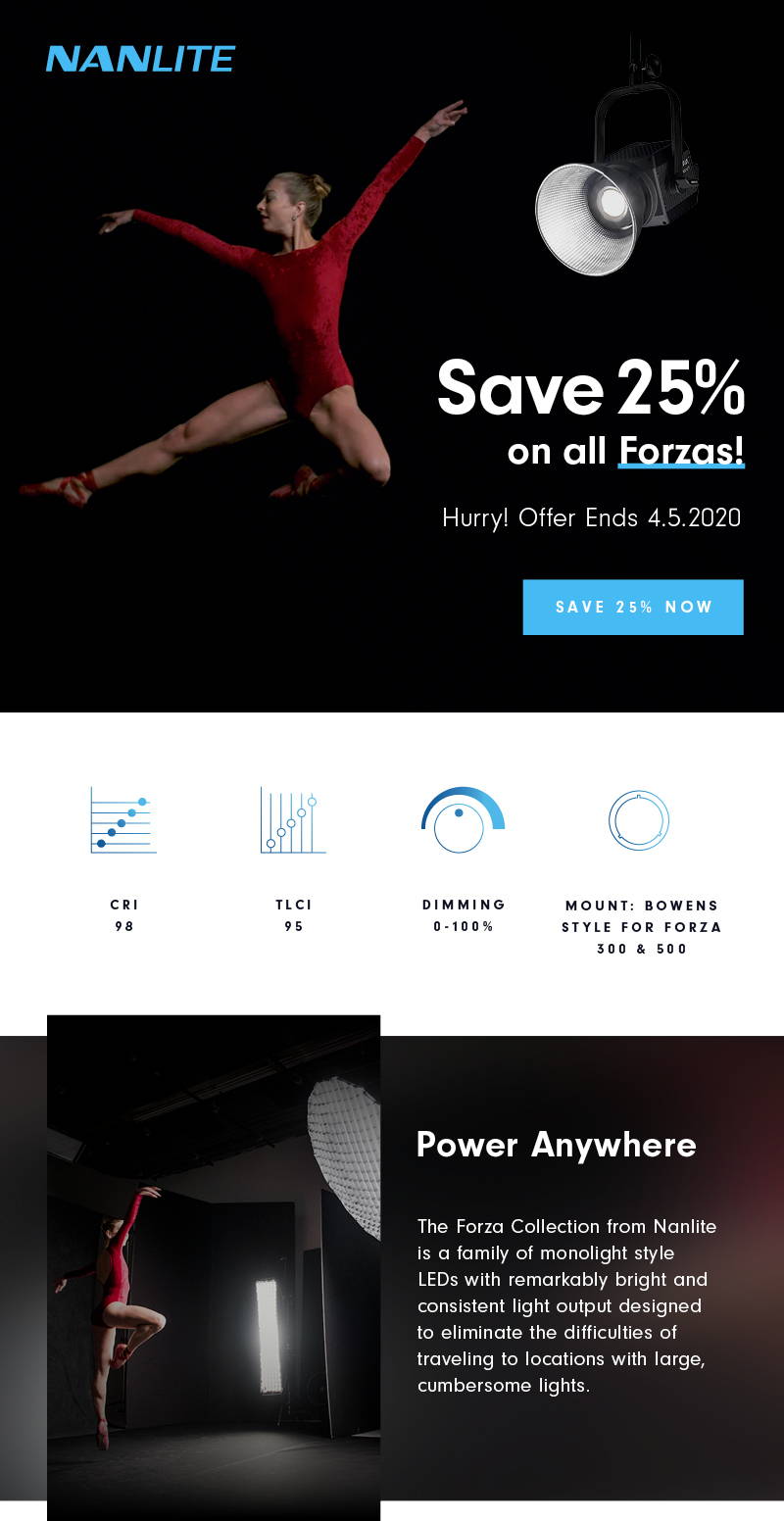 Get your color perfect on set
The brightness of a light is important, but without color accuracy, a ton of time and money will be lost in post-production. The Forza Series features a CRI of 98 and a TLCI of 95 meaning you can shoot with confidence knowing the color reproduction will be precise.