The Forza Collection from Nanlite is a family of monolight-style LEDs with remarkably bright and consistent light output designed to eliminate the difficulties of traveling to locations with large, cumbersome lights.
They come with pre-programmed special effects in an intuitive menu system, so you can easily imitate lighting scenarios that can otherwise be tricky to recreate.

The near universal Bowens-style light modifier mount gives you access to a massive selection of light modifiers.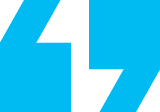 "THE FORZA 300 IS A GAME CHANGER; RELIABLE AND FAST FOR A QUICK SET UP IN AN ENVIRONMENT THAT IS QUICK LIKE EVERYDAY NEWS COVERAGE."
— Jake Barlow, Staff photographer for CBS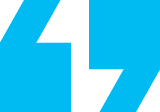 "THE FORZA 60 IS THE SWISS ARMY KNIFE OF MY LIGHT KIT."
— Chuck Fishbein, Crazy Duck