Posted by Sam Mallery on Aug 2nd 2023
Creating a well-crafted video is usually a complicated process. You need a compelling message or story to tell, you need a camera, some good lights, audio gear, on-camera talent, locations... The list goes on and on. Then you need to put it all together. This is where a service like Artlist comes in. They provide amazing license-free music, sound effects, footage, and other key assets that give your productions an undeniable professional finish.
True story: When I joined Team Nanlite USA a couple years ago, I was curious and asked where they got such awesome music for their recently released Forza 300B video. In hushed tones, I was told their secret weapon was Artlist.io. :)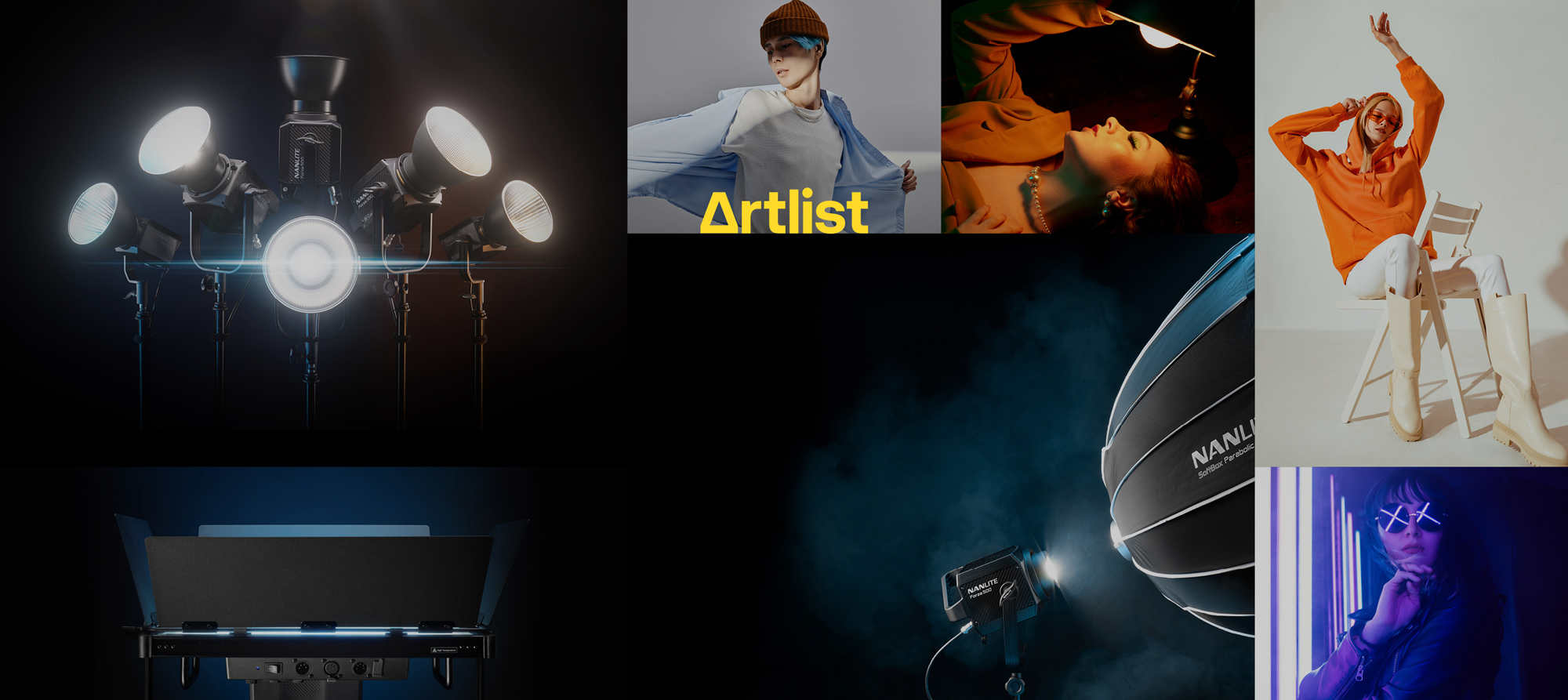 It goes without saying that we're excited to announce our new partnership with Artlist. For a limited time, when you buy any Nanlite product, you can easily register to get two extra free months of Artlist when you buy a one-year subscription. Let's walk through the entire process...
How to get 2 extra free months of Artlist
Purchase literally any Nanlite product. It could be an 8-kit of our 8-foot long PavoTube 60X tube lights, or a replacement COB cap for your Forza 60B II.
Then visit this page and enter your name, email address, upload a copy of your receipt and hit the Submit button.
We'll review your submission, and when we're convinced that you actually bought a replacement COB cap, we'll email you a special link that unlocks the free extra months of Artlist.
When you visit that special link, you can buy your one-year subscription and it will last for 14 months instead of 12. #winning
There are a few things to be aware of. First, this is for new purchases only. If you already have an active subscription to Artlist, then the offer does not apply. However, if you had an active subscription in the past but it expired and you have not yet renewed, then you can take advantage of this offer. Keep in mind that it ends on October 31st, 2023.
Second... This offer does not include Artlist Teams or the Artlist Enterprise bundles. The good news is that it applies to every other Artlist offering, and it could save you up to $99.84.
We sincerely hope that our lights and the excellent assets at Artlist help you create your best work yet! Thanks for checking out this post, and thank you for using Nanlite.