Posted by Sam Mallery on Nov 8th 2023
The most exciting kinds of product launches are ones where the envelope is pushed—where the product truly does change the story about what's possible. Today's announcement is one of those. We're delighted to introduce you to the new Nanlite PavoSlim series of LED panel lights, which are significantly thin and lightweight, yet powerful and affordably priced.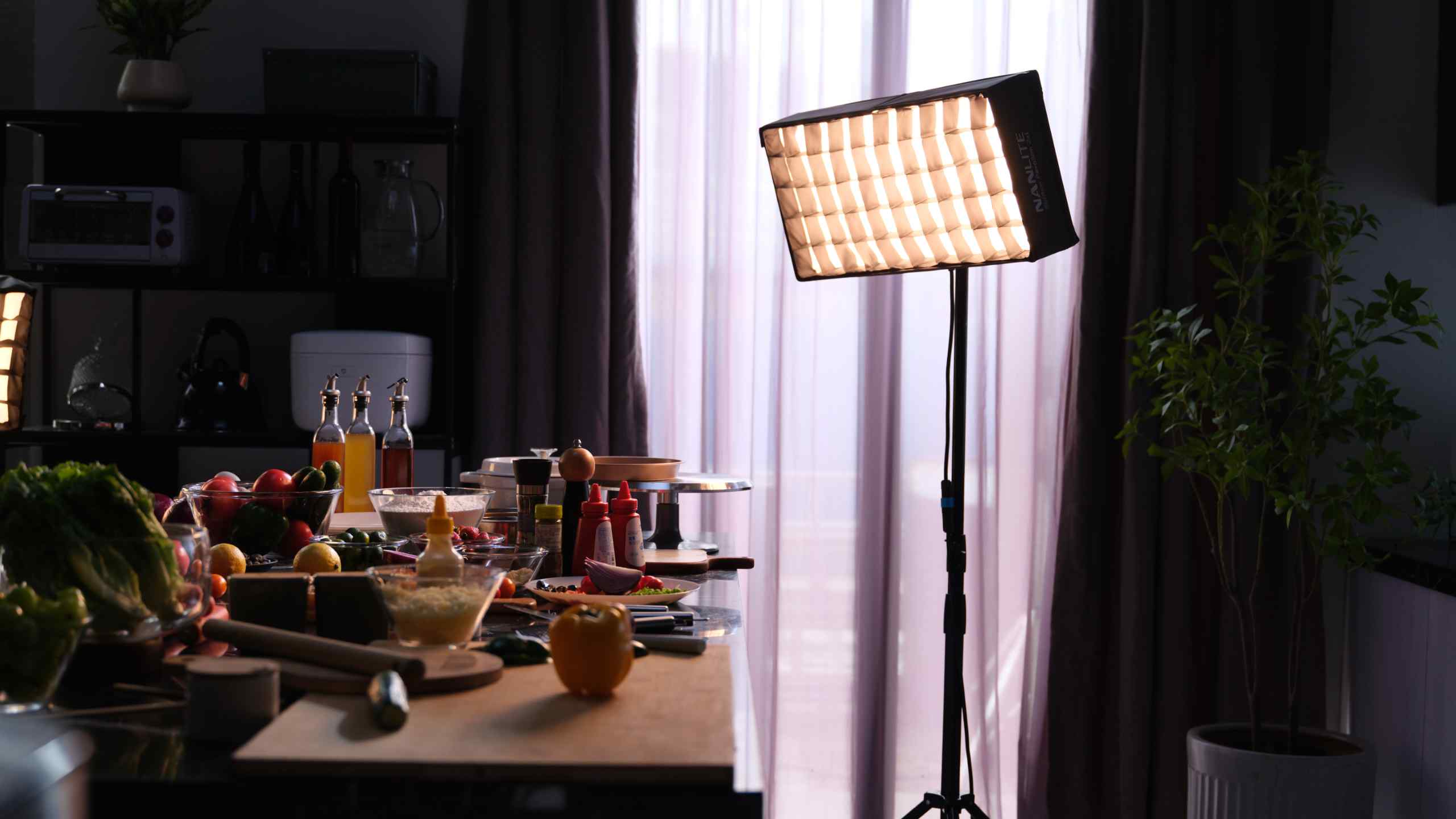 With just a glance, PavoSlim seems like something you already know about: they're 1x1 and 2x1 LED panels with bi-color capabilities and custom softboxes. But what isn't immediately clear is just how thin they are, which is 0.73 in (1.86 cm). Because the panels are separate from the Control Units, they aren't just ultra-thin, they're also lightweight, just 2 lbs (0.91 kg) for the 1x1 models, and under 4 lbs (1.76 kg) for the 2x1 models. They don't weigh much, yet they have all metal construction, so they're built to last. But what about brightness?
When you compare the output from PavoSlim to competing models from other manufacturers, they're often up to 3 times brighter:
5600K @1 meter
PavoSlim 60B: 8156 (757.7 fc)
PavoSlim 60C: 7074 (657.2 fc)
PavoSlim 120B: 17620 (1636.9 fc)
PavoSlim 120C: 12830 (1191.9 fc)

Each LED on PavoSlim features a carefully designed optical system that helps enable its considerable output. This much light is available when plugged into a standard AC outlet, and also on battery power. The Control Unit of the 1x1 PavoSlim 60B and 60C has two NP-F battery plates and one V-Mount battery plate. The 120B and 120C have a single V-Mount battery plate. There are no fans in the heads or Control Units, so you get impressive power without ever interfering with audio capture.
The benefits in efficiency from PavoSlim extend to set-up and break-down times. In the creation of this product line, great care was put into speed. The amount of time it takes to remove PavoSlim from its included case and have it up and running is remarkably quick, and it breaks down and packs away just as rapidly. The softboxes attach with hook-and-loop fasteners to maximize speed. The included case is rigid and firm where it needs to be, yet still lightweight and space-efficient for easy travel and storage.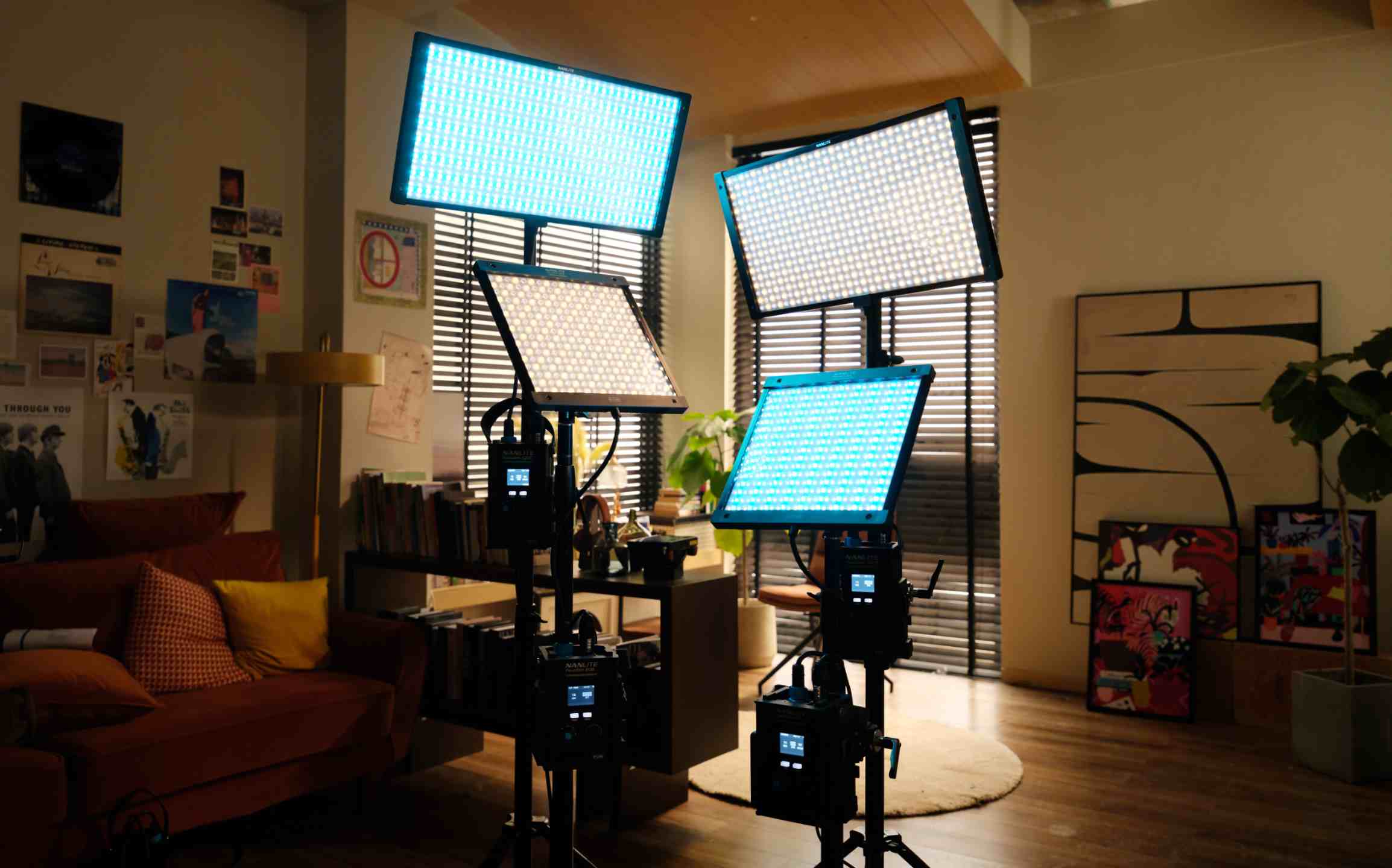 What's different about PavoSlim 60C and 120C?
All PavoSlim models come with softboxes, 1.5 stop and 2.5 stop diffusers, and grids that can be assembled extremely quickly, but PavoSlim 60C and 120C take this a step further because they come with patented quick-open softboxes that literally assemble in seconds. When you remove these models from their cases, the quick-open softbox is already attached to the panel, and you just need to pull it open. This shaves off time from set-up and break-down, and it's one less thing you need to put away. If you want this advantage for PavoSlim 60B and 120B, the quick-open softboxes will be available separately in the near future with the SKU's of SBPS60Q and SBPS120Q.
There are other major differences that set PavoSlim 60C and 120C apart. They are RGBWW LED panels, so they're capable of bi-color, RGB hues and effects, G/M adjustment of +/- 150, and 151 gel filter presets. They also feature built-in CRMX LumenRadio receivers for the ultimate in reliable and fast wireless control. In addition to the easy-to-position mount that comes with PavoSlim 60B and 120B, the C models also come with a fixed baby-pin mount. Lastly, they include a super clamp for attaching the Control Unit to a light stand or truss. The Control Unit for PavoSlim 60B and 120B can be hung by the built-in safety strap, or the super clamp can be purchased separately.
There are multiple wireless control options for all PavoSlim models. They have built-in Bluetooth for direct control with the free NANLINK app for iOS and Android. If you prefer using a handheld remote control, they have built-in 2.4G that works with the WS-RC-C2 remote (sold separately). 2.4G also allows you to control PavoSlim remotely through the WS-TB-1 Transmitter Box (sold separately), which is ideal for larger set ups. The built-in knobs, buttons, and screen on PavoSlim are also easy to use. All models also have locking metal DMX ports and USB ports that can power wireless DMX receivers (sold separately). The Nanlite CB-DMX-3.5C-1/2 DMX adapter cable is required to utilize this port (sold separately).

The back of all PavoSlim models feature locking 4-pin attachment points. There are two on PavoSlim 60B and 60C, one directly in the center and the other just below it, giving you multiple mounting options. PavoSlim 120B and 120C have a third mounting point to the center left, as you can see in the photo above. All of the mounting points have four small white markers printed, which show you where to line up the 4-pins on the mount. It makes a solid connection, and the Swivel Mount included with all models lets you easily position the light exactly where you want it and lock it into place with a single knob.
These mounting points are also used with separate coupling accessories that enable you to attach multiple PavoSlim fixtures together in order to make a larger light source. Additional softboxes will soon be available for larger PavoSlim lights that have been coupled together. The back corners of all PavoSlim models have female 1/4-20 threads. These are for another accessory that's coming soon which lets you add magnets to the corners so you can easily mount PavoSlim to metal surfaces. The SKU of this accessory will be AS-MBA-1/4-SET (sold separately).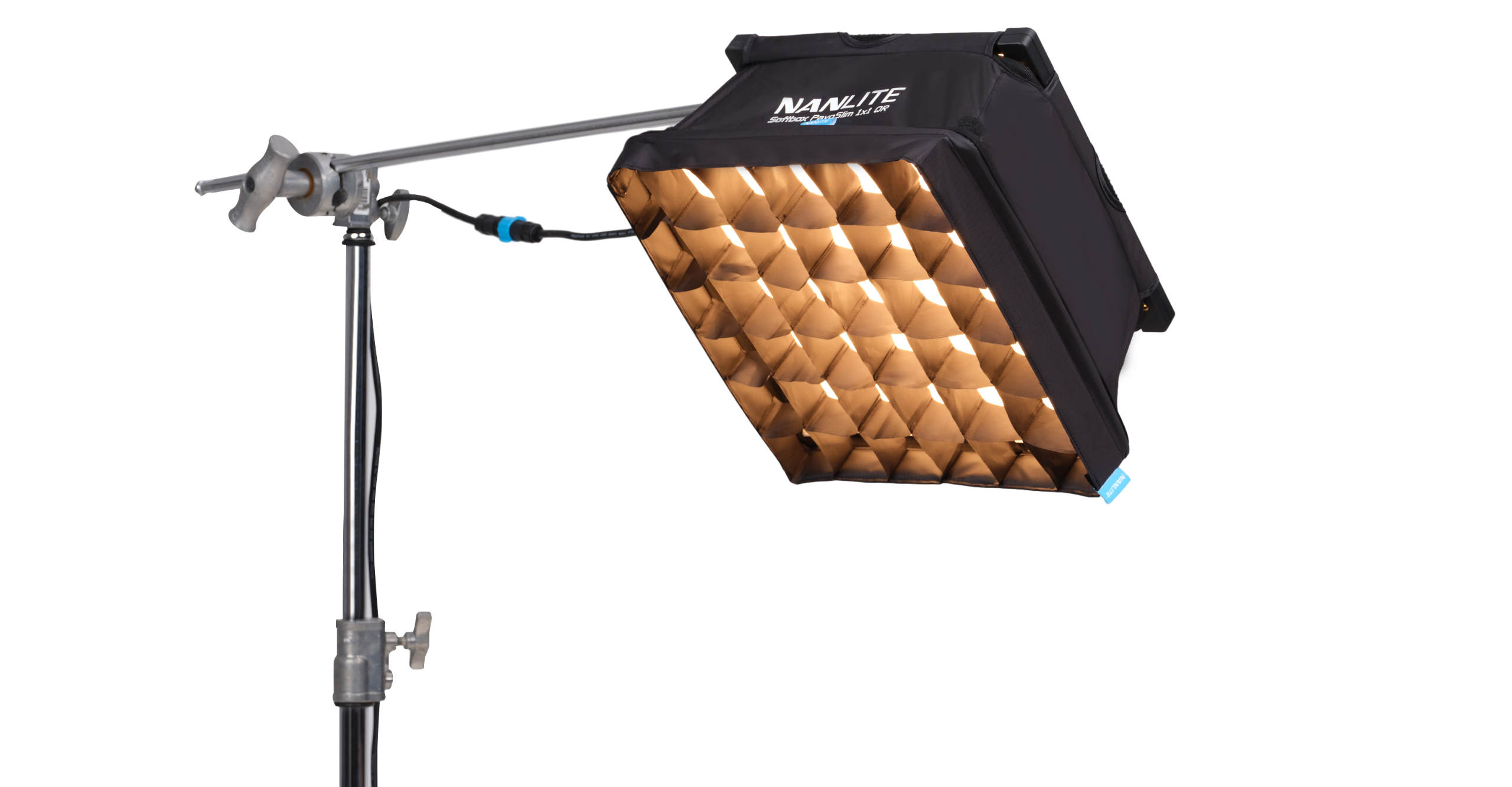 All PavoSlim models have built-in effects, 12 for the bi-color and 15 for the RGBWW panels. You can of course modify the effects and save them as new presets in the NANLINK app. The CCT ranges are a little different as well, 2700K–6500K for the bi-color and 2700K–7500K for the RGBWW panels. Their accuracy ratings are all high, so you can have total confidence in your colors. Your footage will always remain flicker-free, even at super high frame rates.
PavoSlim is offering something new. They're lightweight yet sturdy, easy to fit into small spaces, fast to work with, and much brighter than competing models. They deliver professional-level build quality, performance, and features, yet they're priced affordably. A great amount of thought and consideration went into their design and manufacturing, and we're eager to get them into your hands to see what you can do with them!
Thanks for checking out this article! If you have any questions about PavoSlim or other products from Nanlite, please contact us, and we will respond to you as quickly as possible.