Posted by Sam Mallery on Jan 10th 2023
The first-generation Nanlite PavoTube 15C and 30C weren't just popular, they quickly became the leading products in the entire LED tube light market. People loved the high-quality light they produced, how they always remained accurate no matter how dim or bright they were set, and how their symmetrical visual design and powerful internal batteries made them perfect for use as in-frame practical lights. As great as they were, it was possible to imagine how they could be even better. Our new Nanlite PavoTube II 15C and 30C are the result of a long list of refinements and improvements that make these light tubes more outstanding than ever.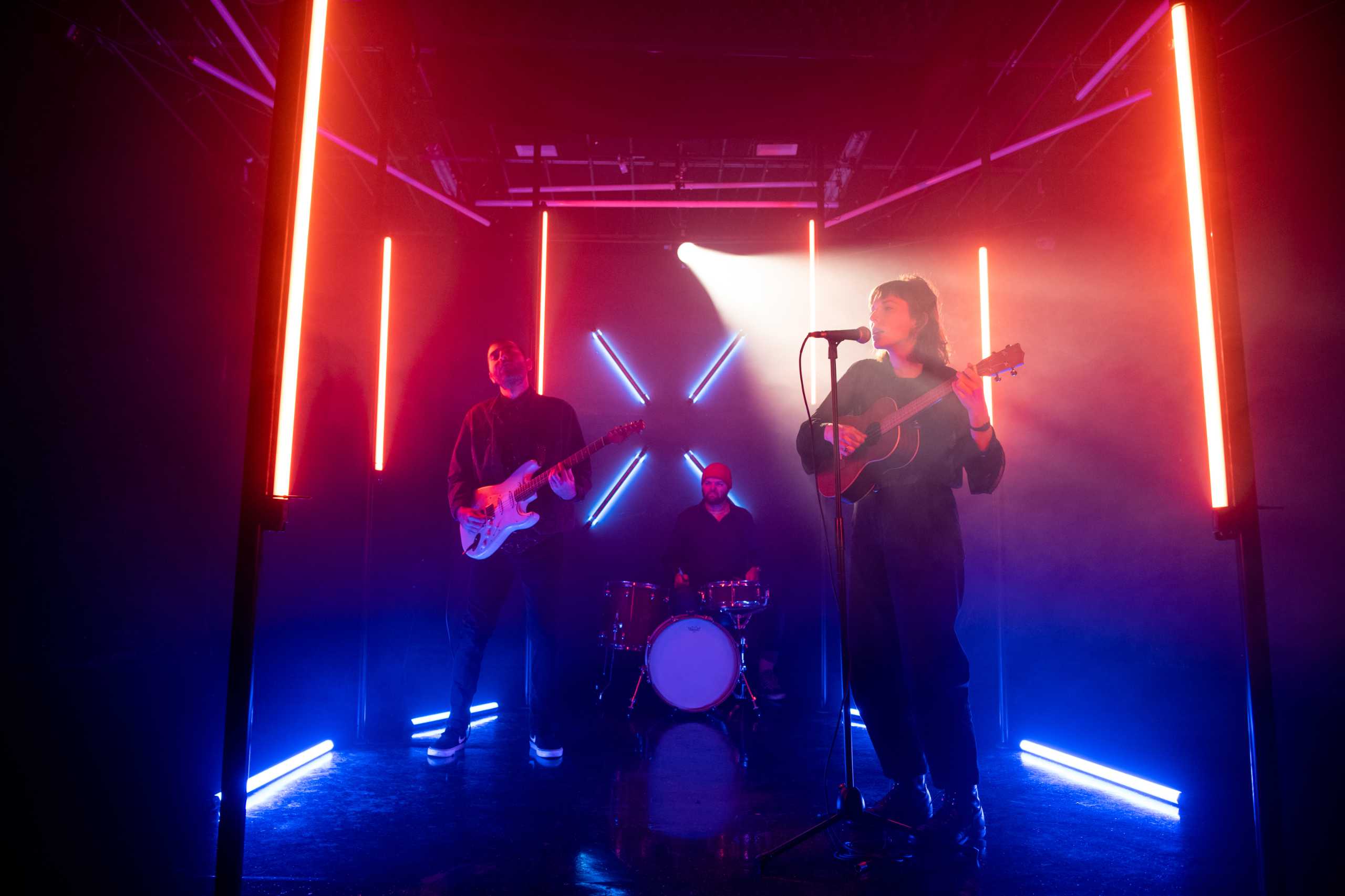 What's Different About Nanlite PavoTube II 15C and 30C?
The design of the new PavoTube II 15C and 30C look fairly similar to the first generation, and they still provide the useful CCT, HSI, and effects modes, but there are many changes and improvements to these new tubes that are not immediately obvious. Here's what you need to know...

Recharging Times Are Much Faster
Advanced speed-charging has been added to the new PavoTubes, so when you do need to charge the batteries, it happens much quicker. Both the PavoTube II 15C and 30C fully recharge in 2 hours and 17 minutes. The first-generation 15C took 3 hours and 27 minutes to recharge, and the original 30C took 3 hours.
15C II: Fully recharges 1 hour and 10 minutes faster
30C II: Fully recharges 43 minutes faster
Brighter Output
As useful as PavoTubes can be at dim settings, they're also commonly used as key lights, fills, and backlights. Having more output is always a welcome thing, and the new PavoTube II 15C and 30C deliver.
15C II: Up to 48% brighter output
30C II: Up to 42% brighter output
Improved Diffusion
The internal diffusion on PavoTube II 15C and 30C completely obscures the LEDs, creating a singular light source and a seamless tube of light. You get fluid shafts of light every time when used in front of the camera, and when you use these tubes to light reflective surfaces, the results will always be perfectly smooth.
Charge via AC Adapter on End or USB-C on Back
A new PD3.0 USB-C port is provided on the back of PavoTube II 15C and 30C for future firmware updates, and as a second internal battery charging port. The first generation 15C and 30C didn't have USB ports. The included AC adapter/charger plugs into a connector in an endcap, and the USB-C port is on the back of these tubes. This allows you to run AC to the tubes two different ways, which can facilitate different rigging options.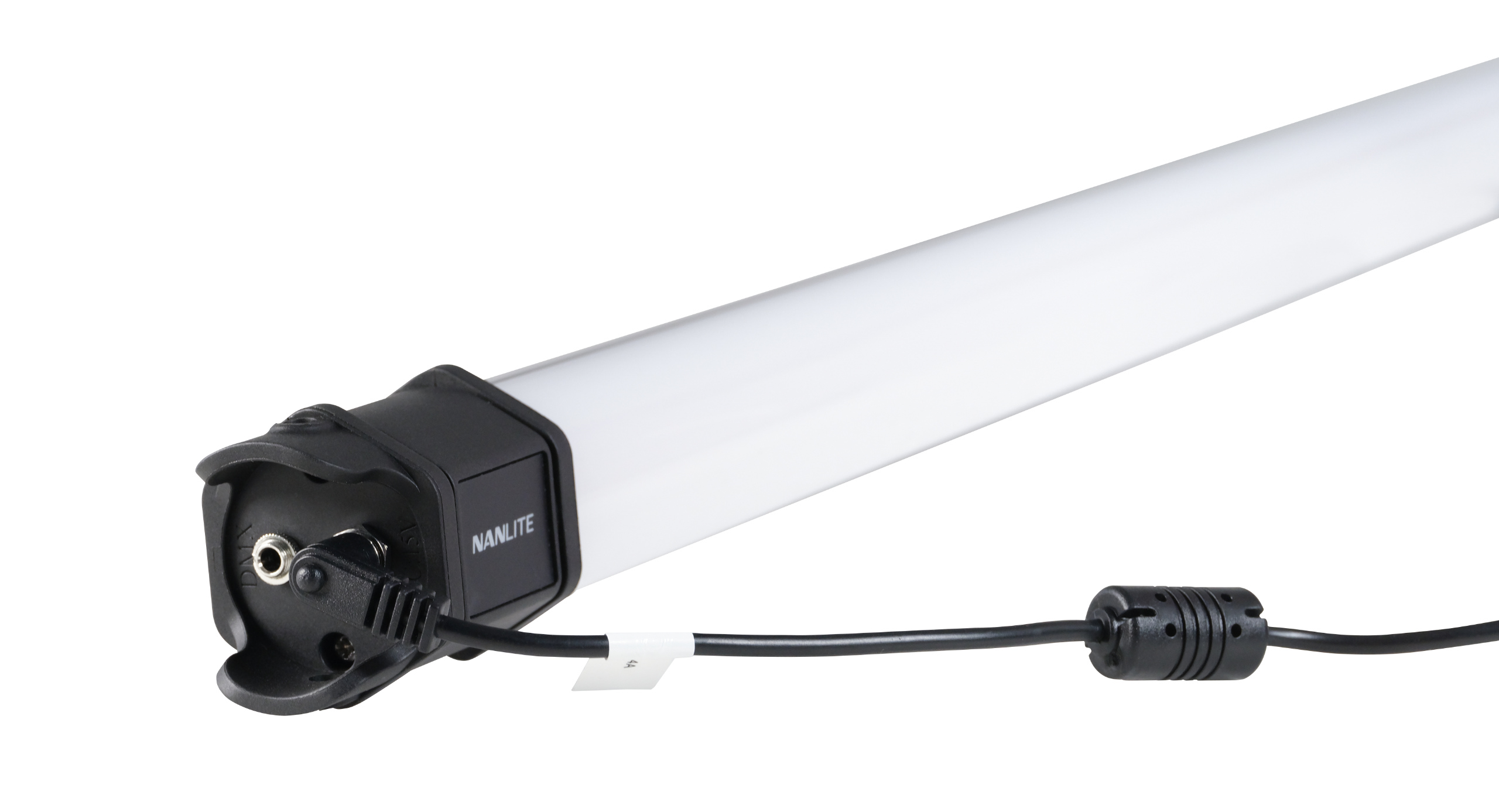 If you forget to bring an AC adapter/charger to a shoot, you can usually find a way to wing-it with a phone or device charger you have on-hand. Plus, if you have a larger charger for a tablet or another device, you can get the same fast-charging times as the included AC adapter/charger. For this we recommend a 30W charger for the 15C II and a 45W charger for the 30C II.
Bluetooth and Locking DMX/RDM Ports
The new PavoTube II 15C and 30C both have built-in Bluetooth for direct control with the free NANLINK app for iOS and Android. Also new to this generation, they both feature locking metal DMX/RDM ports in an endcap that you can utilize with the CB-DMX-3.5C-1/2 Adapter Cable (sold separately). The tubes have 11 DMX modes, 5 DMX dimming curves, and DMX smoothing.
They also have 2.4G for wireless control with the WS-RC-C2 Handheld Remote and WS-TB-1 Transmitter Box for larger setups (both sold separately).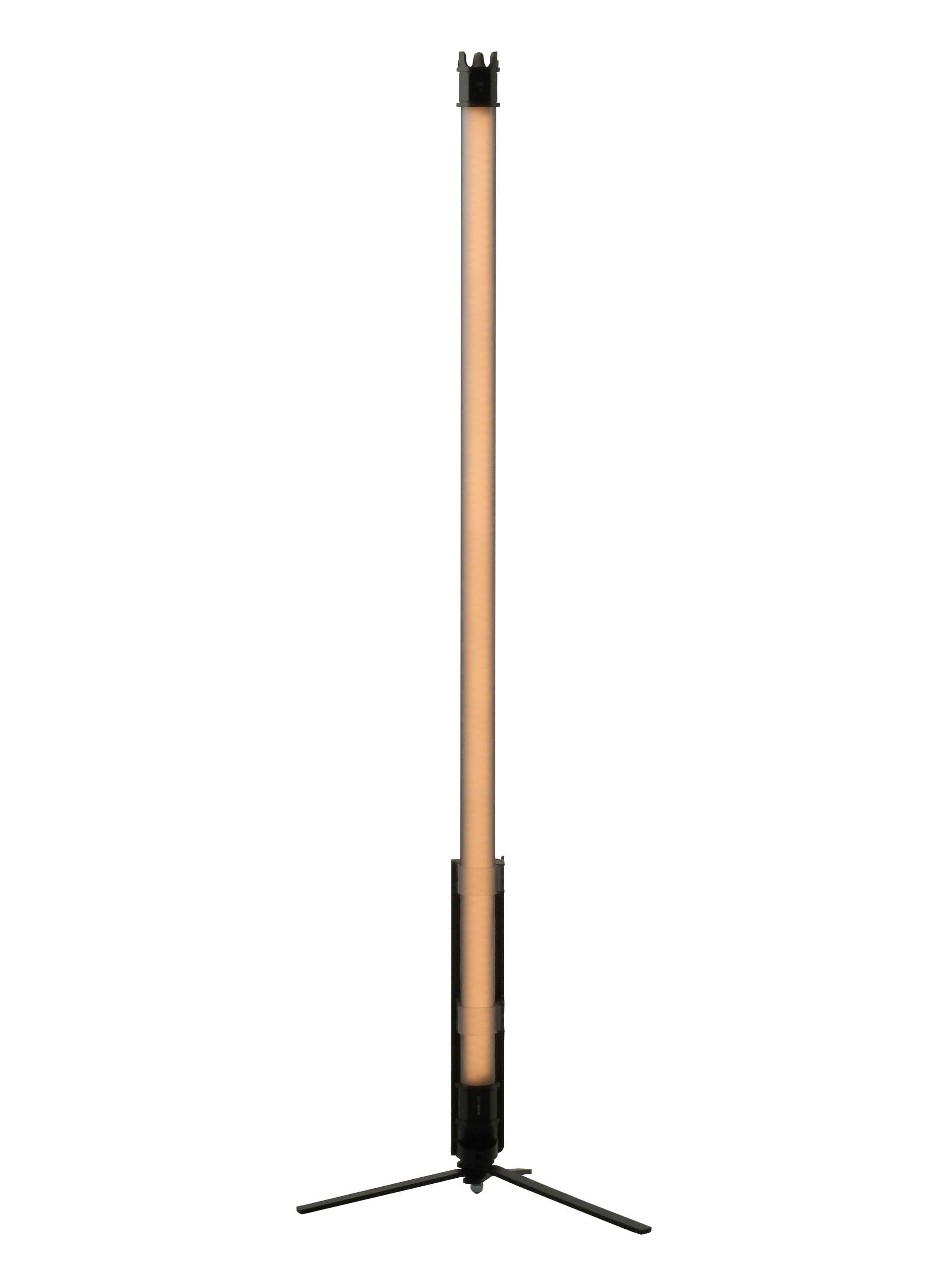 PavoTube II 30C with the LSFLT12MII Foldable Floor Stand (sold separately)
Long Internal Battery Life
Running AC cables to tube lights often ruins the clean visual aesthetic filmmakers and photographers achieve when these lights have ample built-in batteries. It's also common for the dimming of the tube lights to be turned down low when used as practicals. The new PavoTube II lights provide plenty of battery life at low settings, and can be plugged in and run on AC with the included adapter/chargers as well.
15C II: Runs for up to 14 hours at 1%
30C II: Runs for up to 29 hours at 1%
Smaller Endcaps, Larger Illumination Surfaces
The endcaps on the new PavoTube II 15C and 30C have shrunk, but they still house the two popular "quick adjustment" knobs and they feature loops to easily hang with the included steel safety wires. The new PavoTubes have the exact same T12 diameter, and their lengths exactly match the first-generation models as well. Because they're the same size but have smaller endcaps, the illumination surfaces are larger.
The larger illumination surfaces necessitated new barn-door and grid accessories that fit the full length of their larger light sources. This is why we're also launching the BDPTII15CEC and BDPTII30CEC barn door and grid accessories today (these are sold separately).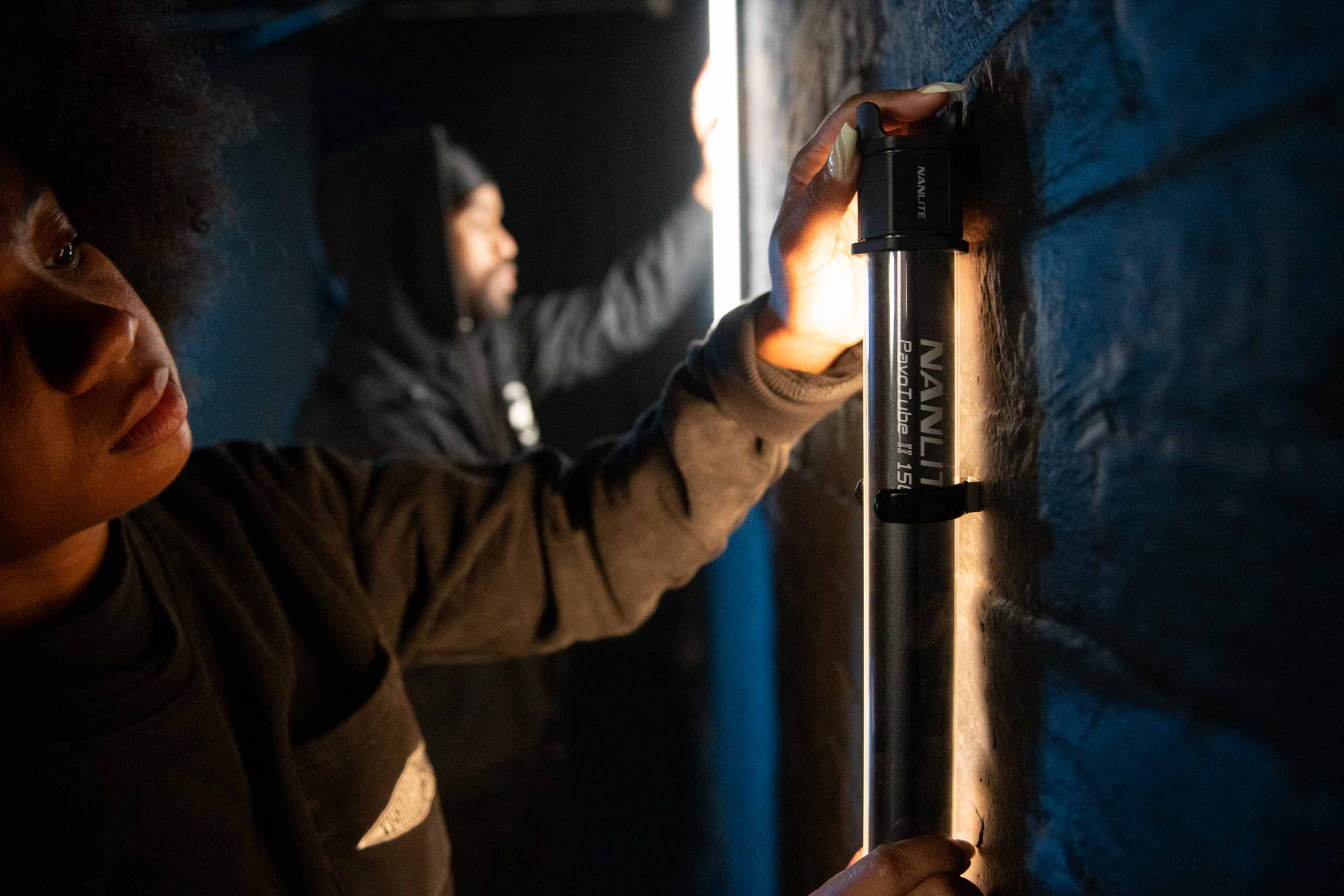 Wide G/M Adjustment of +/-150
Green-to-magenta adjustment is a feature we value at Nanlite, as it lets you more accurately match ambient light, and light from other fixtures. We include G/M adjustment on many fixtures, like the new Forza 300 II, 300B II, 500 II and 500B II LED Spotlights. The new PavoTube II 15C and 30C have G/M adjustment as well, with a usefully wide range of +/- 150.
Expanded CCT Range of 2700K-7500K
Speaking or wide ranges... The first-generation PavoTube 15C and 30C featured CCT ranges of 2700-6500K. This has been expanded with the new PavoTube II 15C and 30C to a CCT range of 2700K-7500K.
More improvements:
They have 15 built-in effects, and you can create your own and save them as recallable presets in the NANLINK app. The first generation only had 6 effects.
Class-leading accuracy: CRI of average 97, TLCI of average 98, TM-30 Rf of average 94, and TM-30 Rg of average 101
Power switch is recessed to avoid unwanted activation
PavoTube II 15C and 30C can stand vertically with the LSFLT12MII Foldable Floor Stand (sold separately). This stand provides room at the base for power and DMX cables.
There is a "COG" (Center of Gravity) marker on the back of these tubes. The first generation had mini manuals printed there. With the addition of USB-C ports and future firmware updates, permanently printing the manual on the back no longer makes sense as the operation of the devices can change with future optimizations.
They have simplified on-board controls. One knob is "Adjust," the other knob is "Switch." One Button is "Mode" the other button is "Lock."
The built-in display has been enlarged from 0.91" to 0.96"
The new PavoTube II 15C and 30C LED tube lights will be available individually and in 2- and 4-kits. Their standard T12 diameters means that they're fully compatible with our wide range of tube mounts and stands.
Please take a moment to check out the other products we are launching today: Forza 60 II and 60B II, Forza 300 II and 300B II, and Forza 500 II and 500B II.
We hope this article has been helpful, and that these new PavoTubes inspire you to create more engaging and transformative work. If you have any questions about the new Nanlite PavoTube II 15C or 30C, please contact us. We will respond as quickly as possible.