Posted by Sam Mallery on Dec 14th 2021
Brooklyn-based portrait photographer Brandi Nicole welcomed us into her home studio to show us some of the ways she lights videos for her YouTube Channel. She wanted to show us how you can look like a pro using beginner-friendly ring lights and affordable monolights with softboxes.
The ring light Brandi uses is the Nanlite Halo 16C. She often sets this light up for her makeup artists to make sure they create their looks under the same color temperature she plans on photographing the models but she also explains how easily you can use this light as an affordable keylight.
There are many inexpensive ring lights on the market, but what makes Nanlite the best choice is accuracy. The colors you see on set will be consistent with what you see in your shots and footage in the final product. Lower-quality ring lights will shift the colors, making it difficult to get professional-looking results.
The Nanlite Halo 16C is bi-color, which means it can create warm indoor tones, cool daylight tones, and everything in between. The Halo 16C also has an RGB mode, which means it can glow in hundreds of different eye-catching colors, and it has special effects as well. You can learn more about Nanlite ring lights in our Deeper Look article.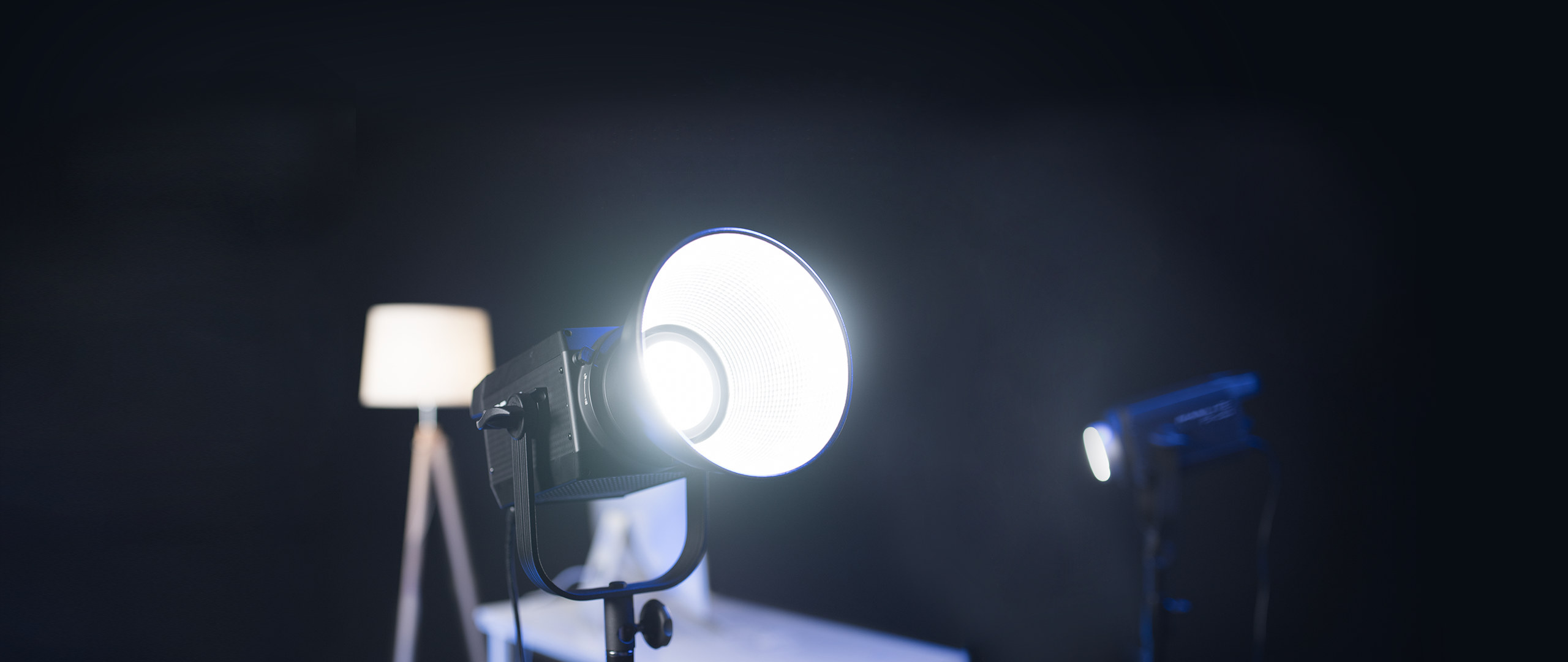 The Nanlite FS-150 is an affordable and professional LED monolight for video and photo
For the more advanced YouTube video lighting setup Brandi uses two Nanlite FS-150 monolights in Para 90 softboxes as key lights. The FS-150 is a remarkably high-quality continuous light for video production and photography and it's surprisingly affordable. Brandi uses the FS-150s to mimic her own photography style in her YouTube A roll.
For a hair light Brandi uses a Nanlite Forza 60B with a Forza 60 Softbox. This is a professional monolight that has advanced features like the ability to run on AC or batteries, but it's available at a reasonable price considering the level of quality that it delivers. You can learn all about the Forza 60 softbox and other light modifier accessories for the Forza 60B in this dedicated article on the topic.
Thanks for checking out this post! If you have any questions about Nanlite products, please contact us and we will respond to you as quickly as possible.