Posted by Sam Mallery on Nov 12th 2021
A new version of the firmware for the NANLINK WS-TB-1 Transmitter Box is available. Clearly written instructions for installing it are provided below. The WS-TB-1 allows you to control any Nanlite fixture that features 2.4G with the new NANLINK mobile app. This includes the PavoTube 30C and 15C, the Forza 500, the MixPanel 150 and many more.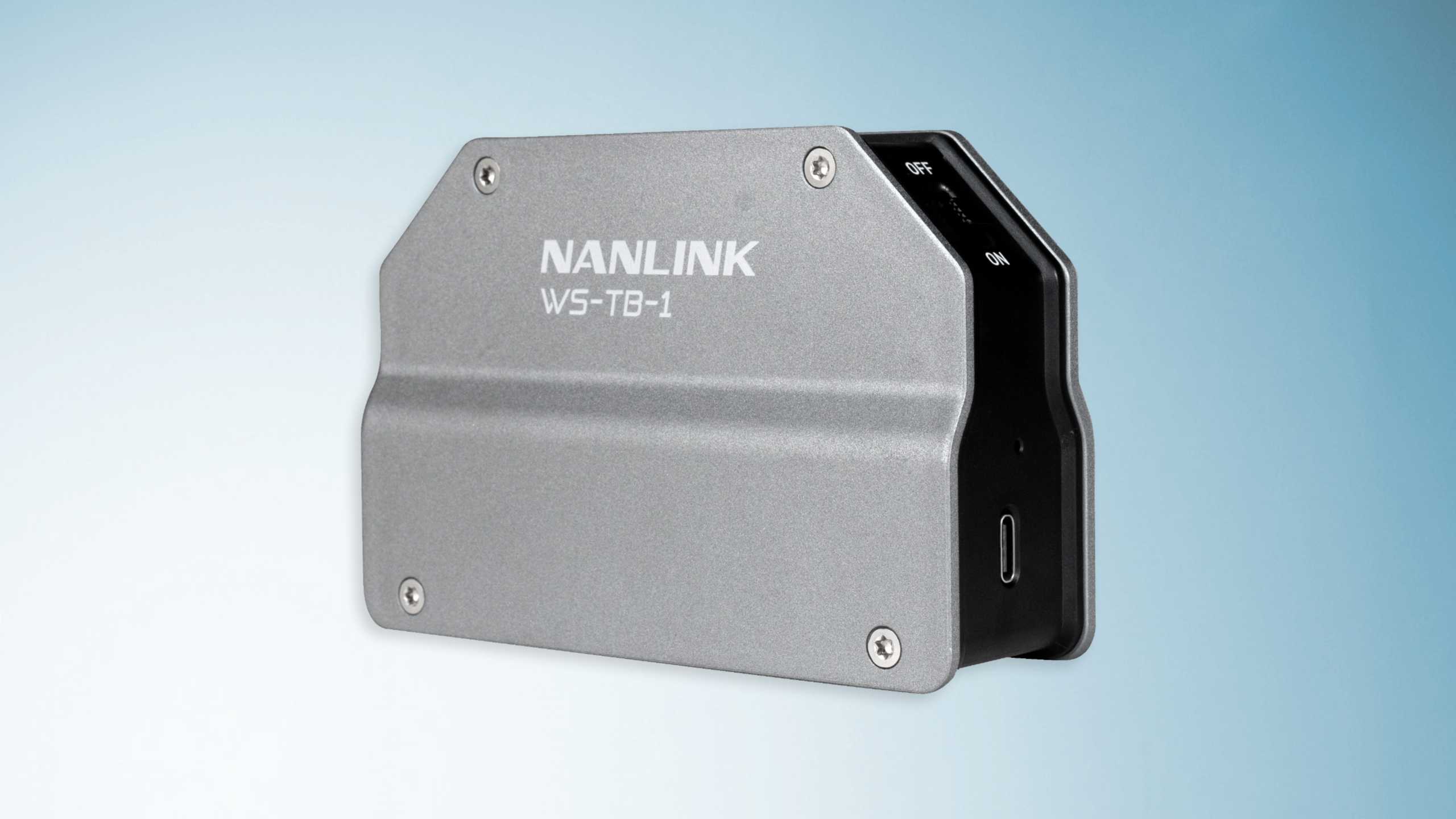 What you need to get started
You are going to need a USB 2.0 drive that you can connect to the USB-C port on the WS-TB-1 in order to carry out this firmware update. Nanlite USA is including a USB 2.0 drive in the box of the WS-TB-1 with the firmware update preloaded onto the included drive. If you received one of these drives with your WS-TB-1, you don't need to download the firmware and load it on to the drive. You can skip right to the numbered instructions below.
Where to download the latest firmware
If you need to download the firmware, you can find it at this link: http://www.nanlink.com/en/h-col-234.html
The file that you download from that link will be zipped. You first need to unzip it. Then you need to move the file named WS_TB_1_FW_V1.00.06.upd to your USB 2.0 drive. Do not keep any other files on the drive when you carry out the firmware update, only the "upd" file that you downloaded.
How to load the firmware onto the NANLINK WS-TB-1
Insert the drive into the USB-C port on the WS-TB-1 Transmitter Box
Hold down the Status button (the large button) for at least 10 seconds before turning on the box
Turn on the box while holding down Status button
The firmware will be updated once all of the blue LED indicators are solid
Turn the box off
You're done!
We hope that this post has been helpful. If you need any assistance updating your WS-TB-1 Transmitter Box, please contact us and we will respond quickly. Taking care of our customers is our top priority.