Posted by Sam Mallery on Oct 11th 2021
At a glance, the differences between the new PavoTube X-Series and PavoTube C-Series are not completely obvious. Both are durably built LED tube lights that provide bright and vivid RGB colors and effects, in addition to highly accurate daylight and tungsten tones. But there are many significant differences between them, which we clearly explain below.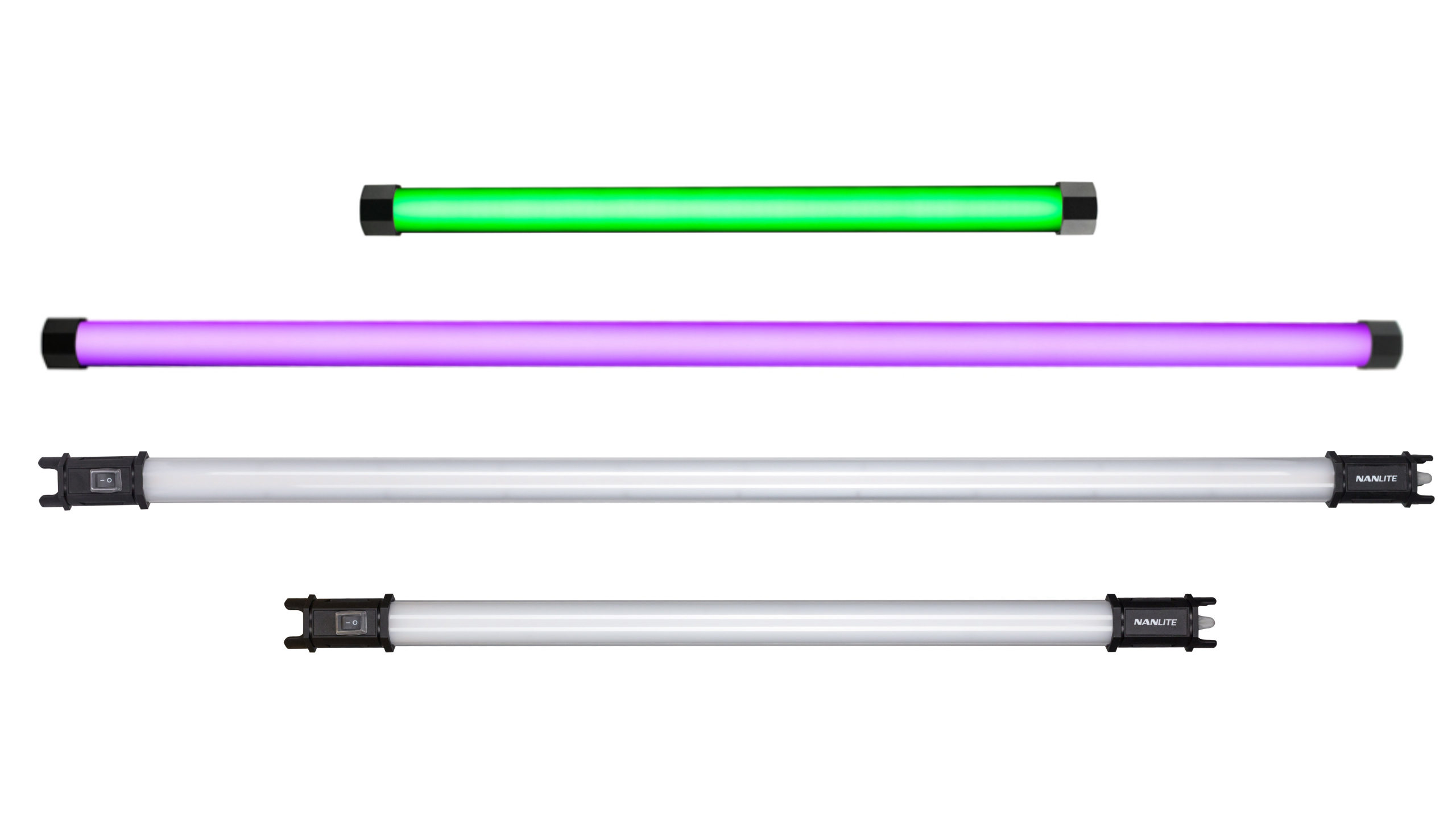 Difference #1: Built-in Bluetooth
One of the biggest differences is that the PavoTube X-Series lights have built-in Bluetooth, and the PavoTube 30C and 15C do not. What does this mean? You can fully control the PavoTube X-Series lights with the NANLINK mobile app directly, without any other hardware.
You can still control the PavoTube 30C and 15C with the new NANLINK mobile app, you just need to use the WS-TB-1 Transmitter Box to do so. The WS-TB-1 is a compact and lightweight device with an internal 10-hour rechargeable battery. It's easy to use and connects to your phone or tablet through Bluetooth. It instantly relays commands from the NANLINK app on your mobile device to the 2.4G radios in the PavoTube 30C and 15C. This gives you the full power of the NANLINK mobile app to do things like wirelessly control over 500 lights, group up to 100 PavoTubes together and sync their effects, etc. You can learn more about our updated app and its capabilities in our dedicated post entitled The Impressively Powerful NANLINK Mobile App Is Here.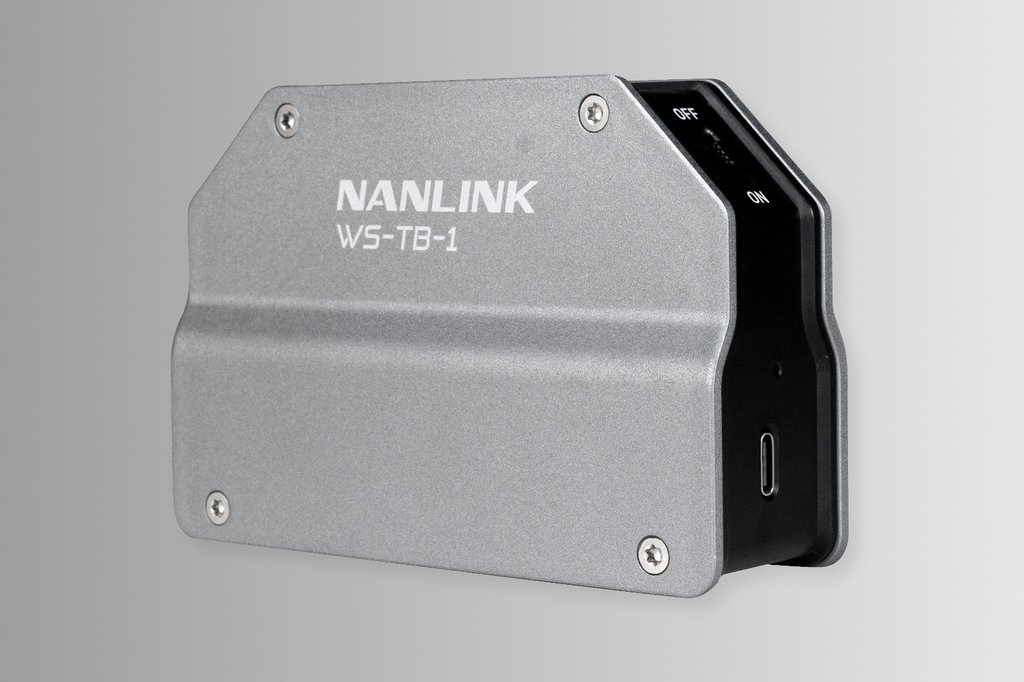 Difference #2: Brightness
Nanlite received an enormous amount of feedback from users of the PavoTube 30C and 15C, but rarely did anyone complain that they weren't bright enough. That said, an important distinction about the PavoTube X-Series is that they're brighter. You can control the dimming from 0 to 100% and every step in-between with either kind of PavoTube, but when you need as much light as possible, the X-Series delivers more:
15C: 352 lux (32.7 fc) at 1m 6500K
15X: 386 lux (38.8 fc) at 1m 6500K
30C: 579 lux (53.8 fc) at 1m 6500K
30X: 770 lux (71.5 fc) at 1m 6500K
The 15X is 34 lux (3.1 fc) brighter at this distance and color temperature, while the 30X is a more significant 191 lux (17.7 fc) brighter. This is due in part by the 30X having a larger illumination area than the 30C. The illumination area of the 15X is slightly smaller than the 15C.
Difference #3: Color Temperature Range
If you want more versatility with daylight tones, the new PavoTube X-Series outshines its older siblings. Both kinds of PavoTubes go down to 2700K for warmer color temperatures, but the new X-Series has a wider range at the other end of the spectrum:
30C & 15C: 2700K-6500K
X-Series: 2700K-12000K
Difference #4: Metal Construction
Whether used on location or in the studio, lighting fixtures tend to get banged around quite a bit. While the build quality of our ABS polymer PavoTube 30C and 15C have earned a reputation for being fully reliable, the new X-Series lights turn things up a notch by featuring metal construction on their backs and end caps. The metal components are more durable, but they also add weight:
15C: 1.8 lbs (0.8 kg)
15X: 2.1 lbs (0.95 kg)
30C: 2.8 lbs (1.27 kg)
30X: 3.8 lbs (1.7 kg)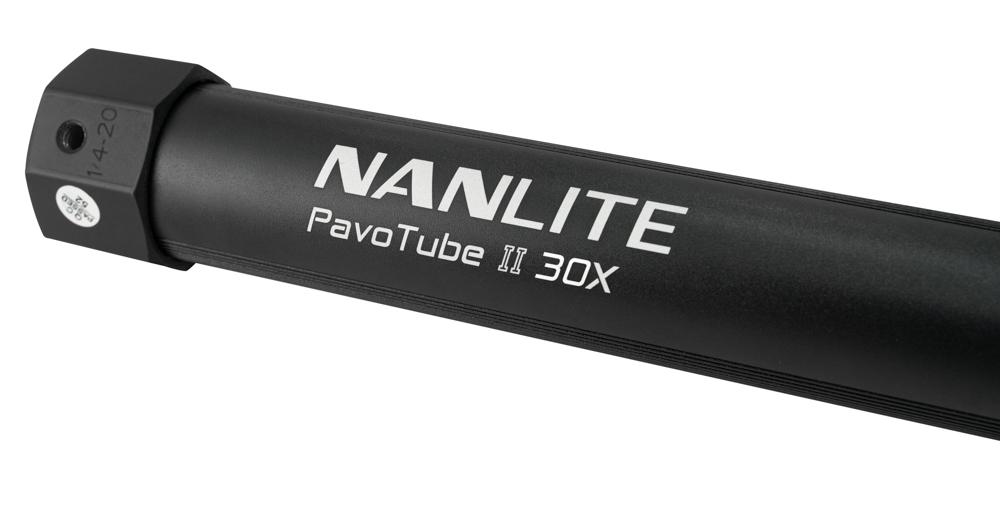 Difference #5: Improved Diffusion
An aspect that has been greatly improved in the new X-Series tube lights is the internal diffusion. With the PavoTube 30C and 15C, the individual LED lights inside the tube are slightly visible when illuminated. The improved diffusion on the new X-Series obscures the individual light sources completely, making the fixture glow as a uniform shaft of light. This is often desirable when the tubes are being used in the frame of a shot.
Difference #6: Pixel Effects
Every kind of Nanlite PavoTube provides a range of effects that flash and fade through various colors and intensities. The new X-Series have these kinds of effects as well, but they have an additional set of skills called pixel effects.
When you turn on a standard effect like "Disco" or "Cop Car," the tube light will flash in various colors. Pixel effects take this concept a few steps further by animating the colors. For example, instead of simply flashing red and blue on either side, a pixel effect can add motion to a section of lights and move it up and down the tube, creating an even more eye-catching look.
How is this useful? When you use pixel effects in frame, they will certainly help to create more striking visuals. For an example of their utility out of the frame, there is a pixel effect called "Driving" that simulates the lights passing by outside of a vehicle to help you capture more realistic shots of your subjects inside cars.
Difference #7: Switches and Controls
The power switch on the 30C and 15C is somewhat large and placed on the front of an endcap. The power switch on the new X-Series LED tubes is a small, recessed switch that is found in the main control area on the back. This new switch was chosen based on user feedback (like a great number of features in the X-Series). Because it's smaller and recessed, it cannot be accidentally bumped and turned on or off.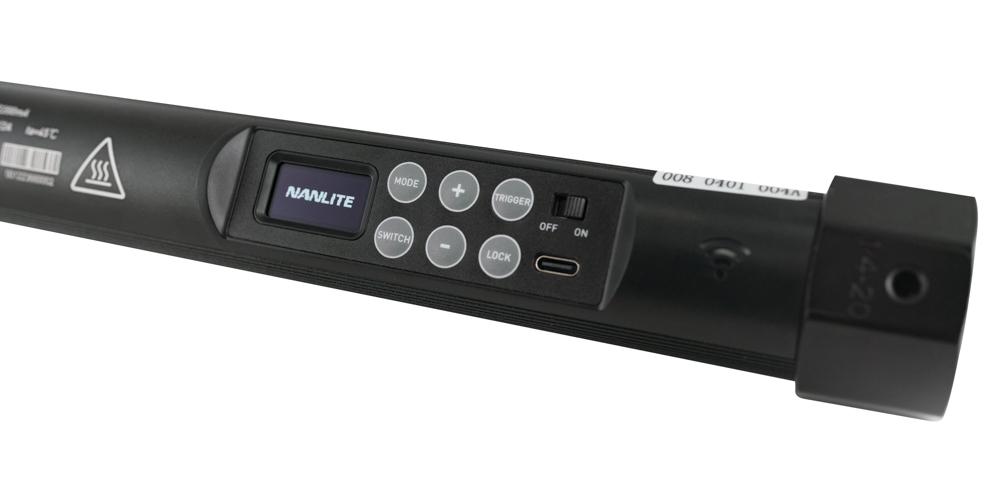 The end caps of the 30C and 15C house push-button knobs to quickly dial-in dimming and other parameters. The end caps on the new X-Series are significantly smaller and they do not have these knobs. Changing parameters on the new tube lights is all carried out using the buttons in the control section, or remotely with the NANLINK mobile app. A useful "Lock" button has also been added to the X-Series, so you can avoid making unwanted changes to the settings.
Difference #8: Mounting Options
The larger plastic end caps on the 30C and 15C feature built-in rings that allow you insert wires to hang the tubes, and they can be mounted with various tube clips as well. The smaller metal end caps on the X-Series don't have integrated rings, but instead feature three 1/4 20 mounting sockets. A pair of removable Eyebolts are included, and they can easily be screwed in when you need to hang your PavoTube X.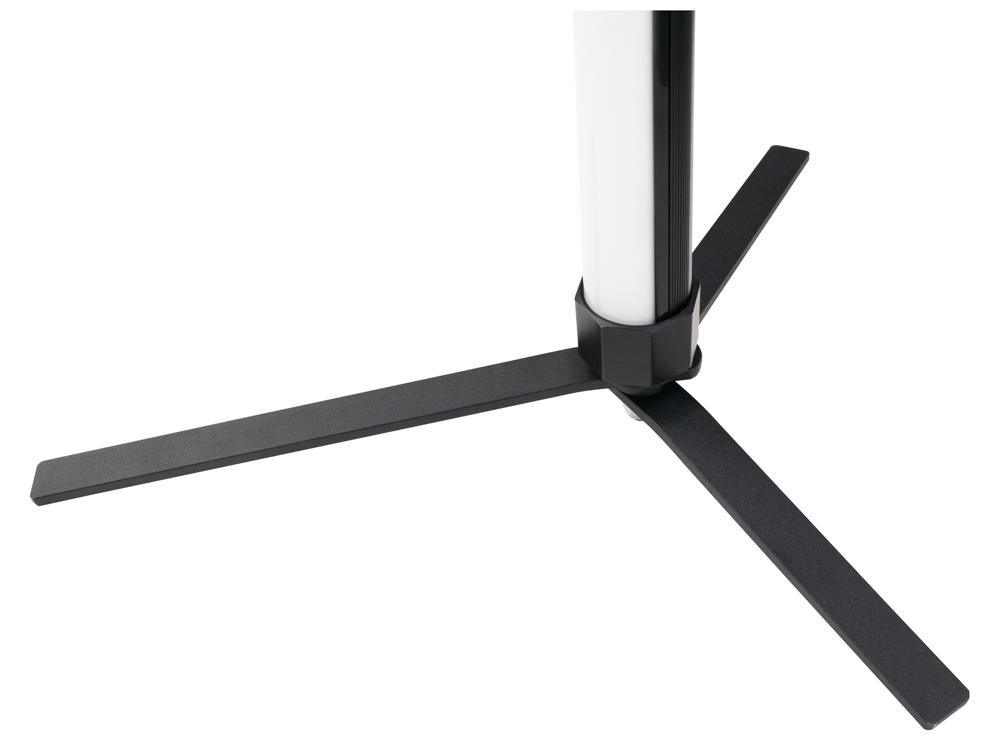 Two of the 1/4 20 sockets are on the back of the PavoTube X models, so you can attach your Eyebolts and hang it facing downward. The third 1/4 20 socket is on the bottom of an end cap, so you can either screw in an Eyebolt, or attach the separately available Nanlite Floor Stand for PavoTube II, which is a lightweight and compact tripod stand that folds down with nesting legs for easy storage and transport. The floor stand isn't recommended for use with the 60X.
Difference #9: The X-Series has DMX
The PavoTube 30C and 15C feature TRRS inputs and outputs that let you easily sync multiple lights together with cables. It's a simple solution for creating complex lighting setups, but the X-Series takes lighting control to another level by featuring a mini DMX port.
If you use the new WS-TB-1 Transmitter Box to control the PavoTube 30C and 15C, you will be able to wirelessly group, sync, and fine-tune the effects to a greater extent, but you will still not have the versatility and control of DMX, which is not found on the C-Series tube lights.
Difference #10: USB-C Port
The new PavoTube II X-Series tube lights feature a USB-C port that makes it possible to update the firmware, which will be useful as more capabilities are added to the NANLINK mobile app in the future. The PavoTube 30C and 15C do not have USB ports.
The closer you look at these two lines of LED tube lights, the more you realize that they're different in almost every way. Ultimately, they're complementary tools that are useful for different kinds of tasks. You can learn more about the new X-Series LED tube lights and our updated mobile app by checking out our Introducing the Nanlite PavoTube II 15X, 30X, and 60X LED Tube Lights post and The Impressively Powerful NANLINK Mobile App Is Here article.
Thanks for reading this post! If you have any questions about the new Nanlite PavoTube II X-Series, please contact us and we'll respond as soon as we can.