Posted by Sam Mallery on Jun 16th 2022
With the world somewhat returning to normal, the Nanlite team was excited to attend the 2022 Cine Gear Expo at the Los Angeles Convention Center from June 9th to 12th. We shared a large booth with our sister brand, Nanlux, and it was the first thing that attendees saw when they entered the show.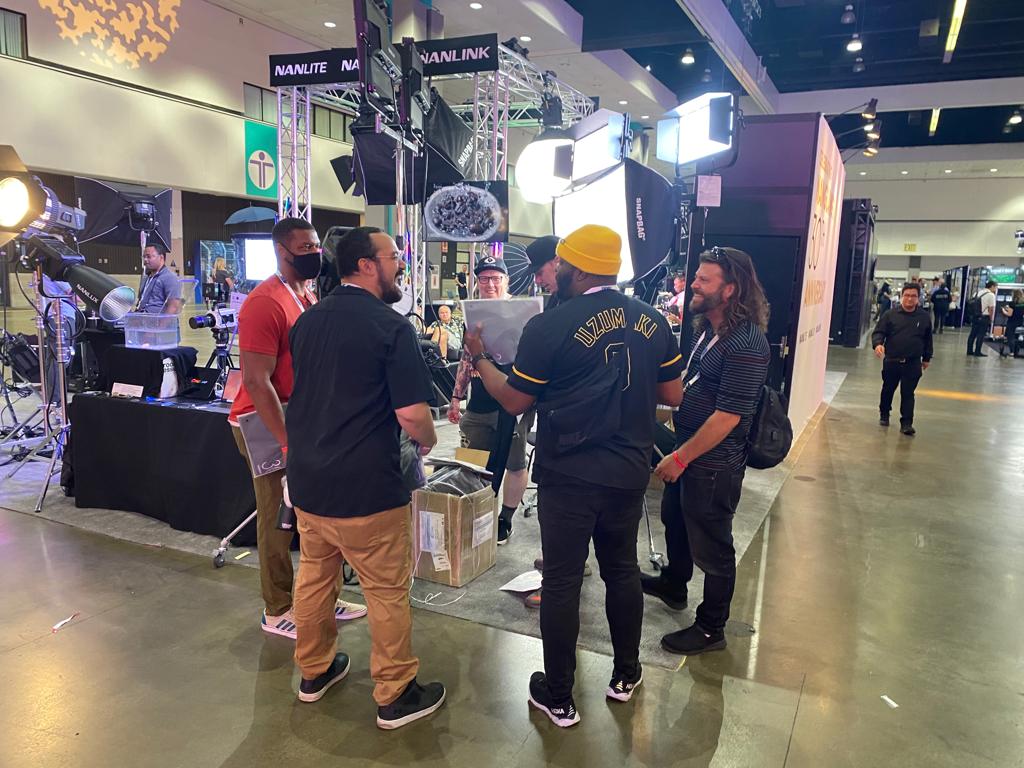 Good vibes were in the Southern Californian air as people reconnected with filmmaker friends and made new contacts. The Nanlite booth was the perfect hangout spot as there was an array of impressive lighting instruments to check out, friendly people to talk to, comfortable couches to relax in and a free coffee bar.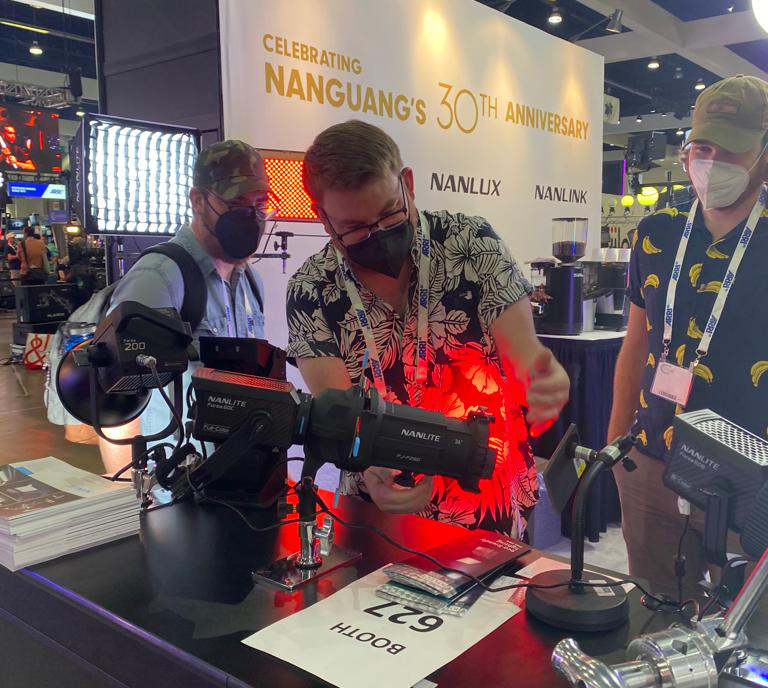 Cine Gear 2022 attendees get hands-on with the Forza 60C and the FM Mount Projector
Even though attendees were extremely interested in the new Forza 720 and 720B spotlights, the "built for cinema" PavoBulbs and kits, and the ever-popular PavoTube II X-Series pixel tubes, the star of the show was the small but mighty Forza 60C RGBLAC spotlight. Since the announcement in May, interest in this fixture has been off the charts.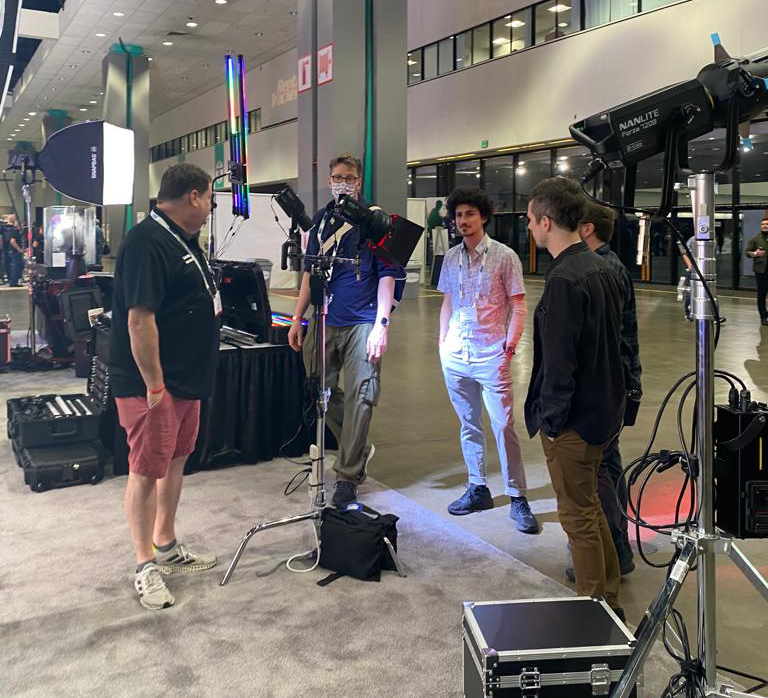 Nanlite's Barry Garcia and Cine Gear attendees check out the Forza 60C
Shows like this are a great time to network and meet new people in the industry, but they're also an excellent place to see the equipment in action. Nanlux gave live demonstrations of how well their lights performed with super high-speed cameras. When you're shooting with incredibly high frame rates, the powerful Nanlux Evoke spotlight provides flicker-free performance. This is a quality shared by the Nanlite Forza 720, 720B, and 500.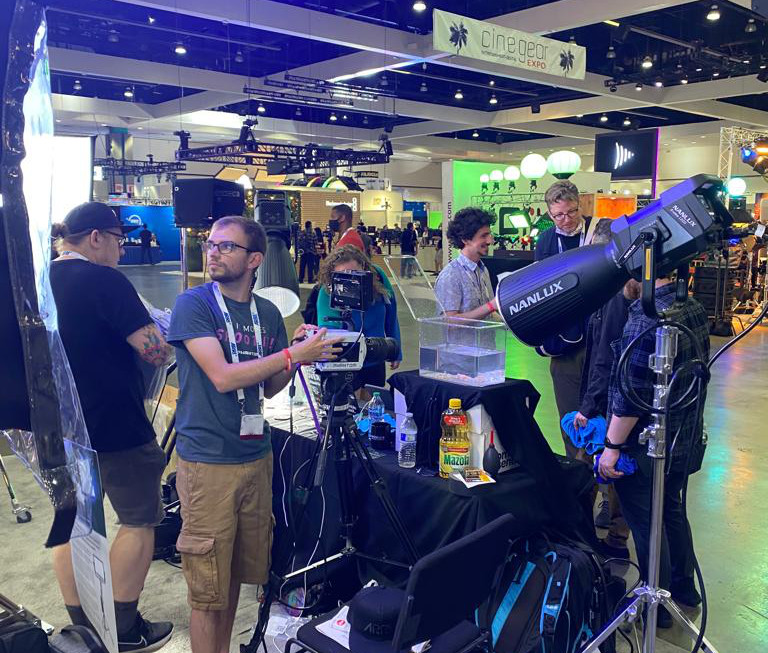 At the end of the day, Cine Gear Expo 2022 turned out to be a great show for Nanlite. If you didn't make it to Los Angeles, we hope to meet you at a show or an exclusive training in the near future! Thanks for checking out this post!