Posted by Sam Mallery on Jun 14th 2022
We're excited to announce the new Nanlite FS-300B, a bi-color, AC-powered light that provides versatility, efficiency, and an unmatched amount of light output compared to similar lights in its price range. The daylight-balanced Nanlite FS-300 has already established itself as a favorite studio light for photographers, creators, and video producers — and the new FS-300B adopts the same form factor and adds a bi-color CCT range of 2700K-6500K, and new features like Maximum Output and Constant Output modes, which are capabilities that have trickled down from the top-of-the-line Forza 720B.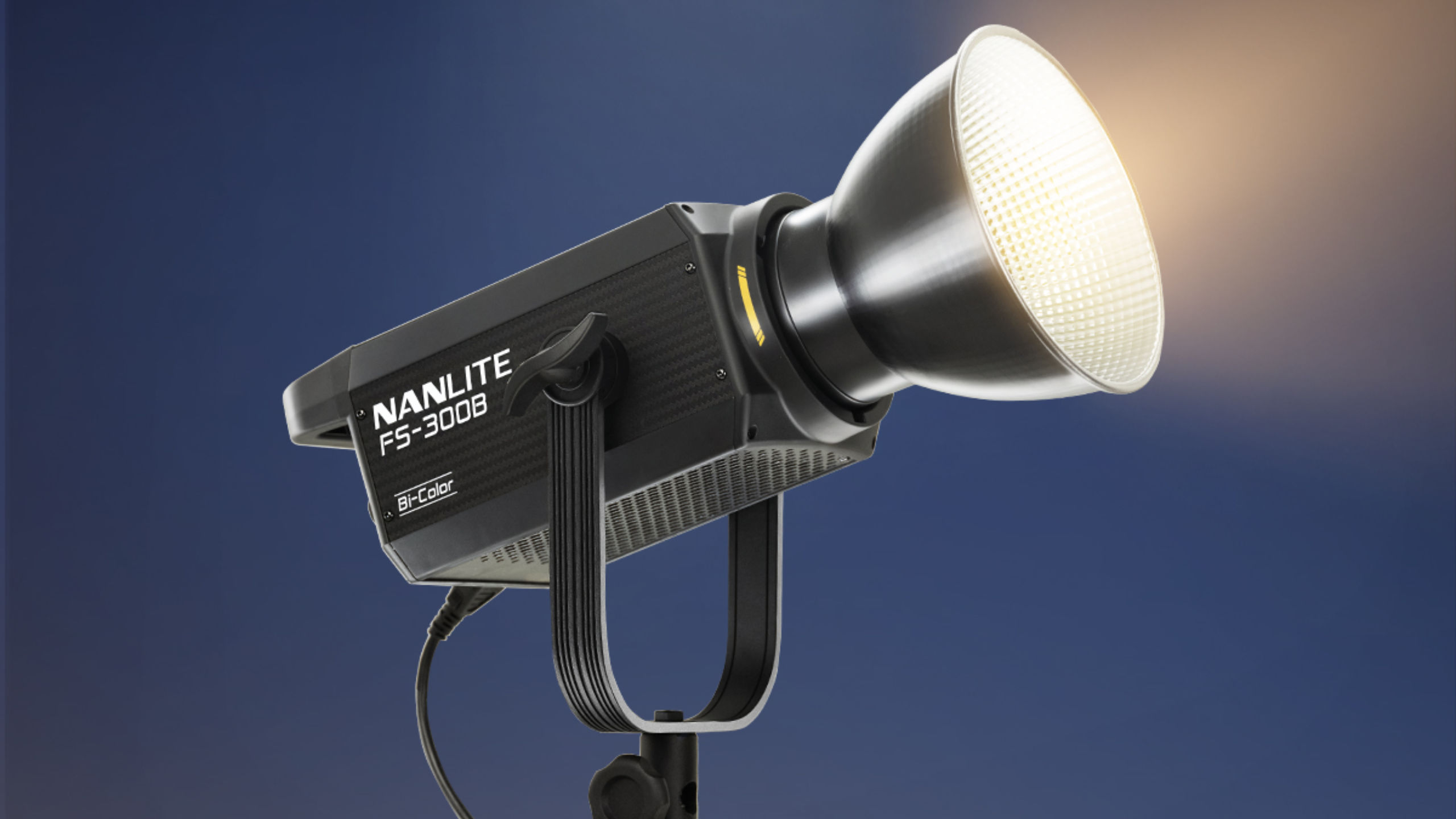 Amazing Light Output for the Price
With an attainable price tag of $399, you won't find competing lights that provide as much power as the FS-300B. It delivers an impressive 38720 lux (3597 fc) @1M with the included reflector at 5600K. Remarkably, the daylight-balanced FS-300 is only 6% brighter. You get the versatility of bi-color without sacrificing much light output.
Beautiful, Accurate Light & Tough Build Quality
Just because it's affordable doesn't mean the FS-300B lacks in quality — it excels. With a CRI of 96 and a TLCI of 97 you can be confident that the color you see on set will remain accurate in the finished product, and the larger light source on the FS-300B provides attractive, soft light. You won't be let down by the build-quality, either, as it's solidly constructed and fully prepared for the rigors of creative production.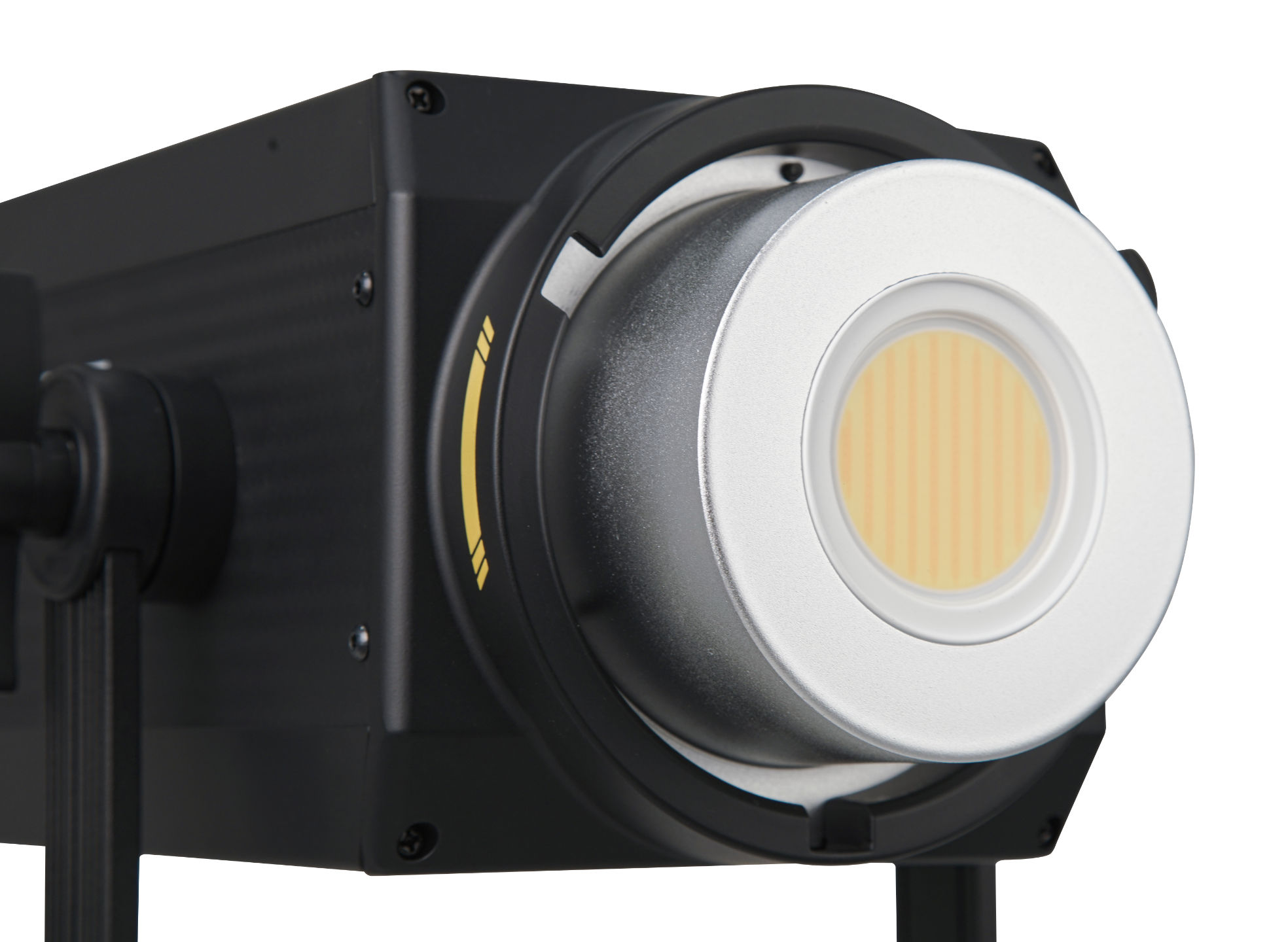 Built for the Studio
The FS-300B is a true monolight with an all-in-one design, meaning there are no control boxes or power bricks to mount or deal with, it just plugs directly into an AC outlet. For sound-sensitive shoots the quiet built-in fan will not interfere with audio recording. The fan can be shut off completely when absolute silence is needed.
Multiple Control Options
Easy-to-use controls and an OLED screen are built into the FS-300B for operating and setting levels. When you want to put it up high on a stand you can easily control it via built-in Bluetooth with the free NANLINK mobile app for iOS and Android, or through built-in 2.4G using the WS-RS-C2 handheld remote (sold separately) or the WS-TB-1 Transmitter Box (sold separately) for more elaborate setups.
Endless Light Shaping with Bowens Mount
Like all the other models in the FS-Series, the new FS-300B features a Bowens Mount, meaning it's compatible with a vast number of light-shaping tools from Nanlite and other manufacturers. An umbrella mount is also incorporated into the yoke, giving you even more affordable options for controlling and softening the light.
Useful Output Modes
Two features from the top-of-the-line Forza 720B found their way into the new FS-300B: Maximum Output Mode and Constant Output Mode. When you need the most output possible, no matter which color temperature you're using, setting the FS-300B on Maximum Output Mode will deliver the full power of the fixture. In situations where the priority is to maintain a specific aperture on the camera's lens, putting the FS-300B into Constant Output Mode will allow you to change the color temperature of the light, without fluctuations in the level of output.
The entire FS-Series from Nanlite has been embraced by a large number of photographers, filmmakers, and creators, and we're excited to add such a powerful and versatile new instrument to this line!
Thanks for checking out this article. If you have any questions about the Nanlite FS-300B, please contact us. We will respond to you as quickly as possible.