Posted by Sam Mallery on May 18th 2022
The brand name Nanlite was officially launched at NAB 2019, but the people behind it had been hard at work designing and building LED lighting for video production and photography for many, many years. Today we are proudly celebrating 30 years of NanGuang being in business. Everyday, with every product we build and sell, we are continually learning and improving, listening closely to feedback from our customers and incorporating it into our process. We've been doing this for three decades, and we look forward to continuing to grow and learn, and providing excellent LED lighting products to creative professionals around the world.
An important aspect that makes Nanlite and NanGuang different from most other video and photo LED lighting brands is that we manufacture the vast majority of our products in our own factory. Most of our competitors hire outside factories to build their lights, whereas all Nanlite products are made in our own facility. This allows us to closely monitor the quality and consistency of our products. When you hear DP's and gaffers praise the quality of the light they get from Nanlite fixtures, it doesn't happen by accident. Because we control the entire process from initial design to shipping the completed product, we can be 100% confident in the quality. This isn't easy to accomplish, but if you stay focused on a single goal for several decades you can get there.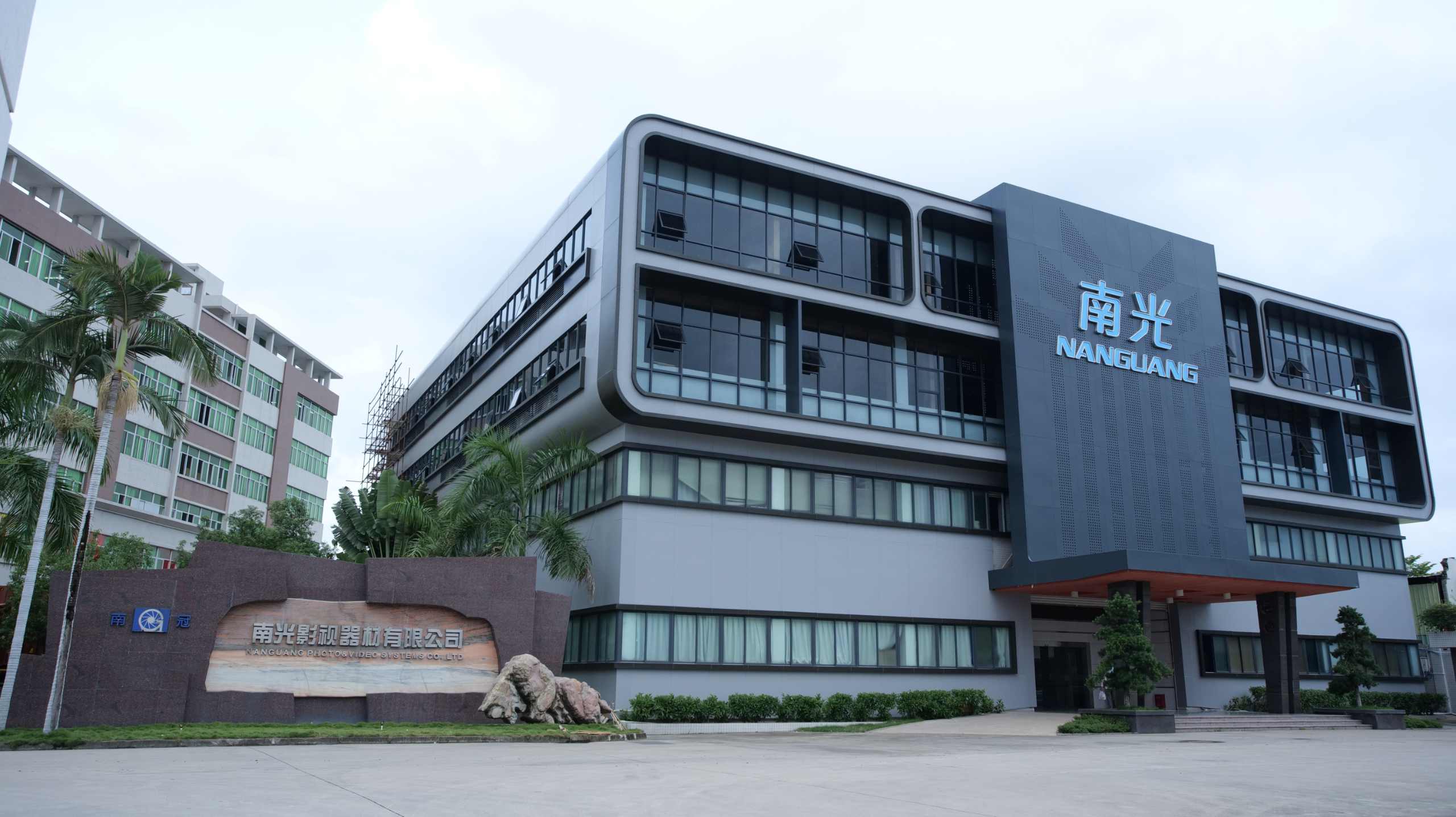 When you picture a large commercial building with a factory attached that has 30 years of manufacturing under its belt, you might assume it's a part of a giant, faceless corporation. This is not the case with NanGuang. We are, and have always been a family-owned business. The Managing Director, Nancy Zheng, is personable and openly communicates with all teammates. As a member of the Nanlite USA team, I'm on the other side of the world from NanGuang headquarters, but in our communications and video meetings, they never feel far away. The people at NanGuang are friendly, positive, supportive, and a delight to work with.
The company was started by Lin BiGuang in way back in 1992. It quickly established itself as an innovator in the design and fabrication of advanced LED systems. As the business evolved, they introduced two new brands: Nanlite and Nanlux. The new brands have propelled the company to a market-leading force in the development of a highly effective, highly respected range of products. To commemorate this milestone of an anniversary, Nanlite has launched the new Forza 60C Spot Light, which features advanced RGBLAC 6-color mixing technology.
"We are extremely proud of our company's history," says Nancy Zheng, "Since the very beginning, our team has worked hard to build what has become an internationally recognized brand. As we celebrate our 30th anniversary, we are delighted to share our achievements with the customers and users around the world, whose talents and creativity have contributed so much to the success."

From modest beginnings, the business has grown to encompass a number of international bases, backed by an extensive distributor network, with representatives in all major markets. Today we employ over 900 people and turn out more than one million products per year. The Nanlux and Nanlite brands have established themselves as leaders in the field of LED innovation, with a diverse range of lighting fixtures and accessories now sold in over 85 countries.
"Over the past three decades we have worked together, to create a brand which can compete on a world stage," continues Nancy, "We are delighted to have formed a global family, where we are able to, listen, understand and share ideas, as we develop products which directly support the creativity of our customers."
This commitment to understanding customer needs has allowed us to develop an award-winning product range, which has gained a number of international accolades for "Best Lighting," most recently receiving Videomaker's Best Tube Light award at NAB 2022.
"To our wonderful extended family at NanGuang Photo and Video Systems: Congratulations on 30 years in business," says Jan Lederman, president of MAC Group. "We have had many wonderful partners through our 34 years in business, but there is something truly special about our relationship with you. It is one thing that we respect the quality and thoughtfulness of your exceptional products and the attentiveness of the customer care you provide, but on top of that, you are incredible people and we are honored to be your partner and wish you all the continued success in the world. You truly deserve it."
Thanks for taking a moment to help us celebrate this momentous occasion! And stay tuned for more fantastic lighting products from Nanlite. We have some exciting new fixtures in the works, and we can't wait to share them with you. Cheers!