Posted by Sam Mallery on May 18th 2022
We're super excited to announce the Nanlite Forza 60C RGBLAC Spotlight. It joins our popular line of ultracompact FM-Mount LED lights alongside the Forza 60, 60B, and 150 — but the 60C brings a special, new ability to the table: it features an advanced 6-color mixing technology that provides highly accurate light with an ultra-wide CCT range of 1800K-20000K and the ability to provide notably rich and vibrant colors.
It's no accident that the Forza 60C is being launched on the same day that our parent company, NanGuang, is celebrating its 30th anniversary. For three decades we've been pushing the boundaries of what's possible in LED lighting for video production and photography, and the Forza 60C represents the culmination of our advancements in these fields.
What's different about the Nanlite Forza 60C?
In a sense, the Forza 60C is incredibly easy to understand. It's an ultracompact, portable, and lightweight continuous LED light that you power with AC or batteries and use in your video productions and photoshoots. You point it at your subject, quickly dial-in the tone and intensity, and you get your creative work done with color-accurate light every time. But, if you look under the hood at what's going on inside the 60C, you will see there are profoundly different technologies at work.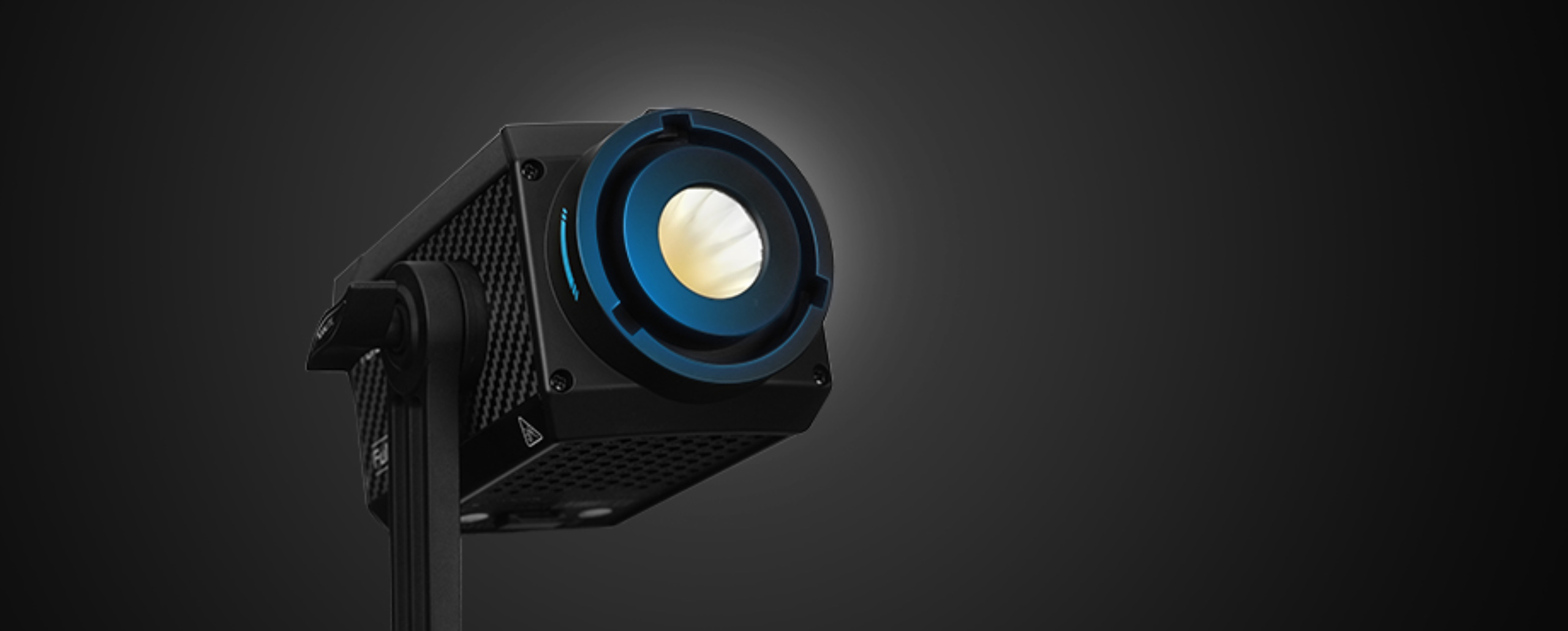 Daylight-balanced lights usually only have White LED beads, and bi-color lights usually only have a mixture of White and Warm-White LEDs. The new Forza 60C has neither. Its LED beads are all colors: Red, Green, Blue, Lime, Amber, and Cyan, that's what RGBLAC in its name stands for. What's fascinating is that even though the Forza 60C is roughly the same size and weight as those other two lights, it's over 80% brighter at producing white light, even though it doesn't have any White LEDs.
Bare Bulb 5600K @ 1 Meter:

Forza 60C = 5709 lux (530 fc)
Forza 60 = 3139 (291 fc)
Forza 60B = 2246 (208 fc)
This full spectrum performance is achieved with a combination of Nanlite's new 6-color mixing technology and the optimization of the distribution of the light sources. The power of each LED bead has been scientifically calibrated to ensure that the light has a 60W power draw for all colors. There is no illuminance discrepancy between different colors, which helps you avoid uneven illumination when in use.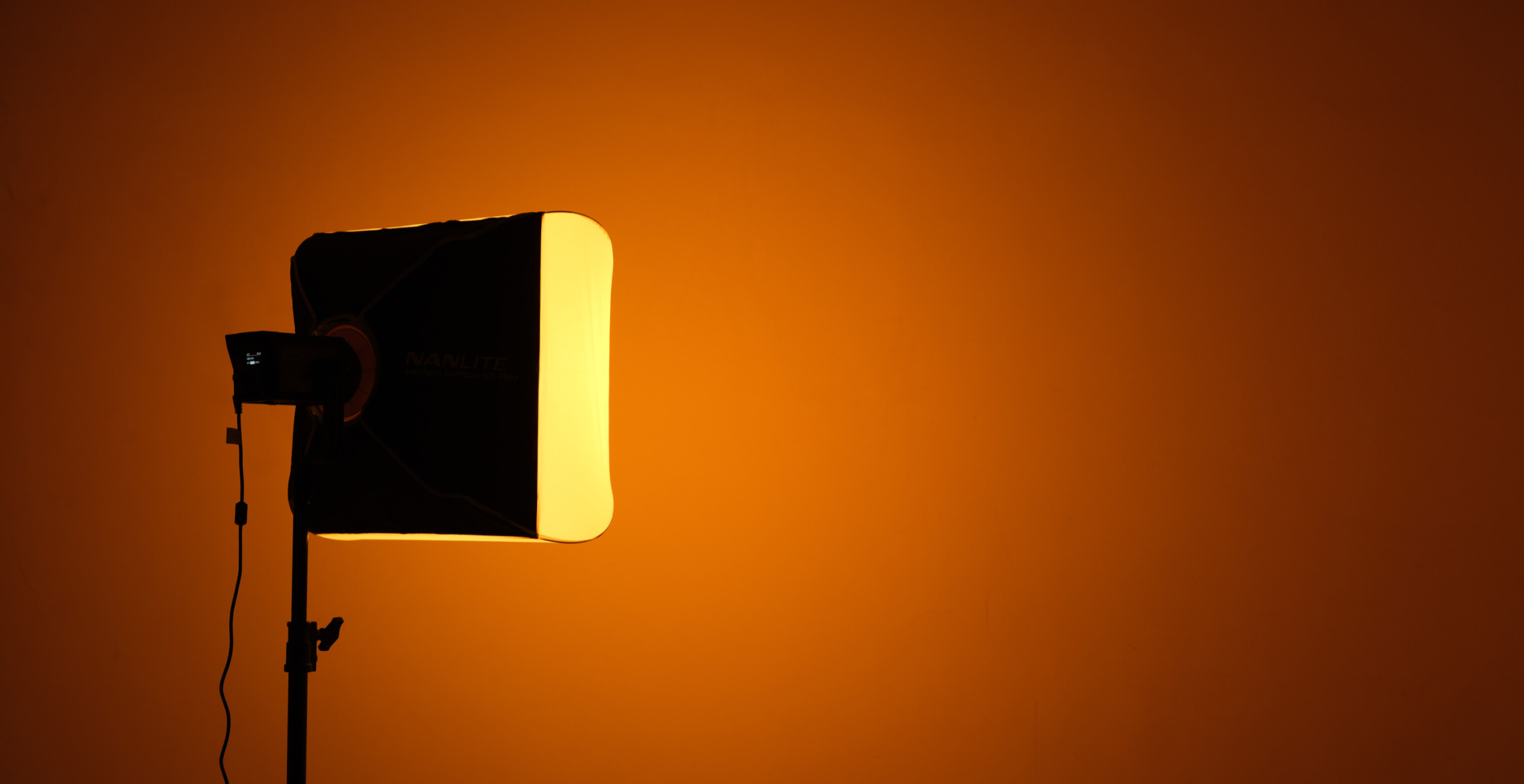 The Forza 60C with the Lantern Softbox with FM Mount
Not only do you get significantly more light output at 5600K and 3200K, the most popular color temperatures in video production, the new Forza 60C delivers the same power to the widest color gamut of any Nanlite fixture ever made: 1800K-20000K. This covers everything from deep, fire-like oranges all the way to icy blues. The team at Nanlite USA is certainly familiar with the eye-catching colors produced by RGBWW LED lights, however, the pure richness of the colors produced by the RGBLAC light source in the Forza 60C caught us all off guard.
In one ultracompact fixture that weighs only 2.4 pounds you get excellent, full-spectrum performance of the bread-and-butter color temperatures with a punchy amount of output, in addition to its otherworldly color creation ability. It's not the first light of its kind, but it's the first with Nanlite's unique engineering behind it, and it's remarkably more compact, lightweight, and affordable than other RGBLAC fixtures, and it still provides impressive output.
Everything you love about Forza is in the 60C
All of the modern conveniences you've come to expect in a professional LED fixture are present in the Forza 60C. Bluetooth is built in for direct control with the free NANLINK mobile app for iOS and Android. 2.4G is built in for use with the WS-RC-C2 remote control or the WS-TB-1 Transmitter Box. It can be controlled with DMX with a separately available 3.5mm DMX adapter cable, and USB port for firmware updates can be used to power wireless DMX receivers.
The 60C includes a power adapter and can be plugged into a standard AC outlet, but it also can be run on NP-F or V-Mount batteries. An NP-F battery handgrip is included, which allows you to run the 60C on 2 NP-F batteries while holding it or mounting it on a stand. The handgrip fits perfectly into the included padded carrying case. A similar handgrip for V-Mount batteries is available separately.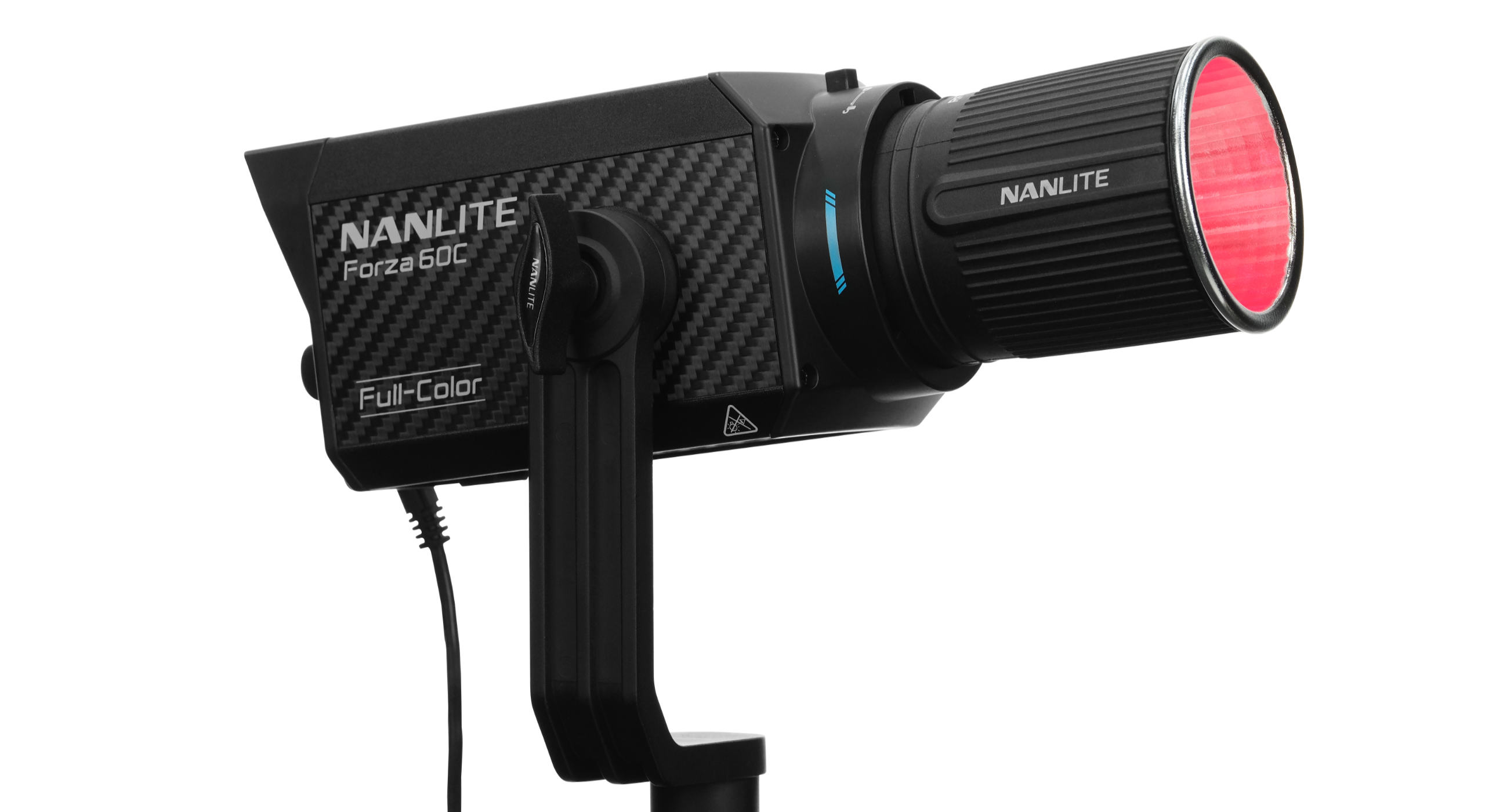 Another included item that fits into the included case is an FM Mount to Bowens Mount adapter, which features an umbrella mount for even more light-shaping options. The native mount on the 60C is the ultracompact FM Mount, and this adapter lets you use nearly any Bowens modifier. But if your goal is to keep things as compact and lightweight as possible, an entire range of accessories is made for its native FM Mount, such as the FL-11 Fresnel Lens (which includes metal barn doors), the quick-open SBFMM60 softbox, and the Forza Projector for FM Mount.
The 45° reflector that comes with the Forza 60C is a new design. It's more compact, focused, and robust compared to the types of reflectors usually included with these lights. It's compatible with any FM-Mount light and will be available separately with the RF-FMM-45-S model name.
30 successful years of designing and building innovative LED lights for video production and photography is an achievement worth recognizing, and the powerful, little Forza 60C is is a lighting instrument worthy of getting excited about. We hope you love it, and we look forward to producing many more inspiring, creative tools for you well into the future!
Thanks for checking out this article! If you have any questions about the Forza 60C, please contact us and we will respond as soon as we can. Taking care of our customers and future customers is our top priority! :)