Posted by Sam Mallery on Sep 21st 2022
With the rise of livestreaming and social media content, the number of people shooting video and photos in small spaces has increased dramatically, and the new Nanlite FS-60B is a compact and lightweight AC-powered light that's perfect for their needs. It brings the highly color accurate performance of more advanced Nanlite fixtures to a truly entry-level price — without making any compromises. The FS-60B features a bi-color CCT range of 2700K-6500K, which means you can easily achieve different looks from daylight to warmer indoor tones. It's easy to use, yet still packed with useful features that make it a valuable lighting tool for anyone from complete beginners to advanced users.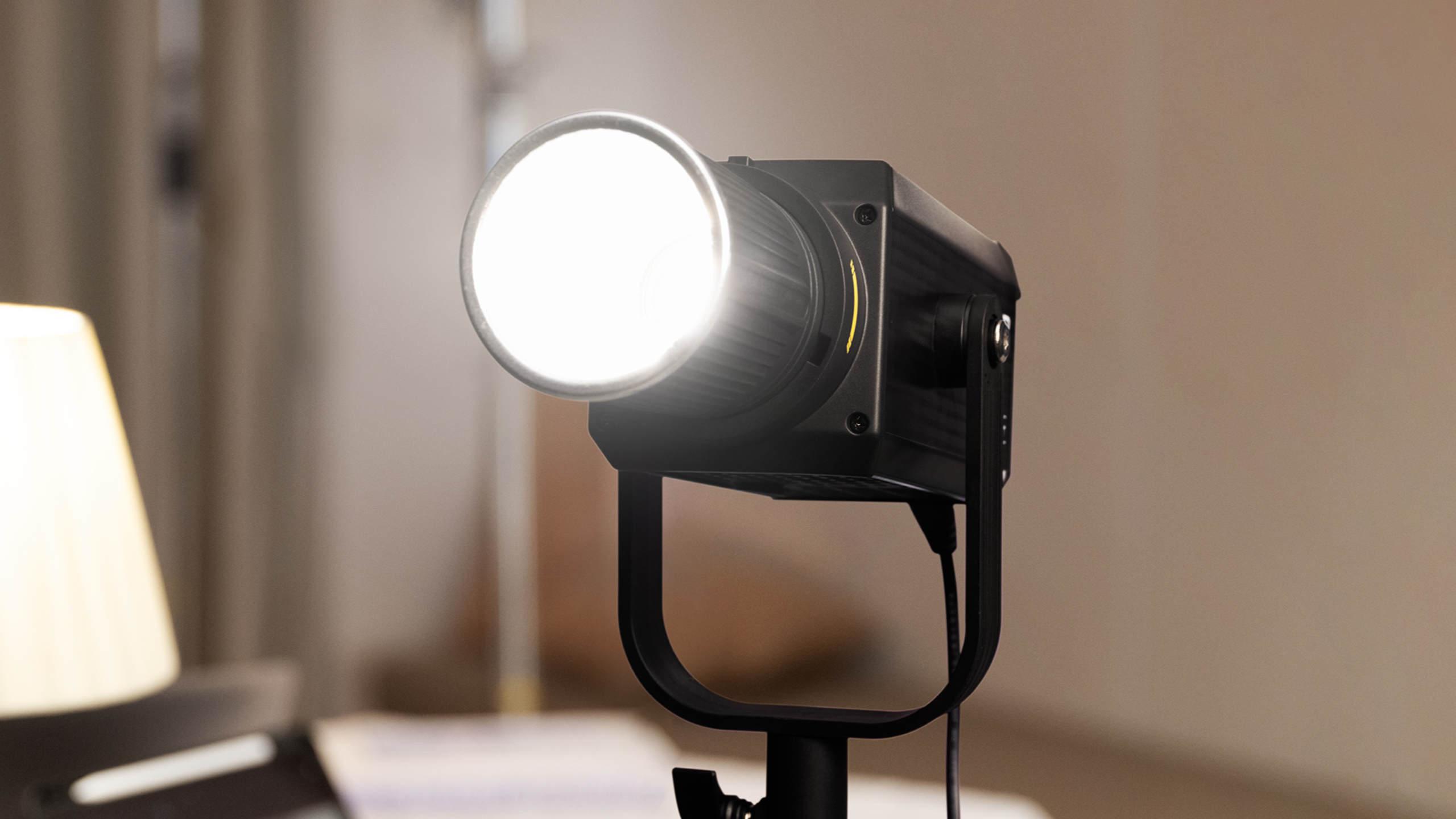 Ready for Transport & Small Spaces
Weighing only 1.87 lbs, the Nanlite FS-60B is impressively lightweight and easy to bring with you. The compact 9.7 x 5.2 x 3.4" size makes it easy to fit into smaller studios and shooting spaces. It features an all-in-one design, so you only need to plug the included 9.8-foot power cable into an AC outlet and you're ready to shoot. If you need a light like this that can also run on battery power, you should check out options available in the Forza product line like the Forza 60B, because the FS-Series can only run on AC.
Easy to Use & Full of Features
The FS-60B is easy for anyone to figure out. You just turn on the power and use one knob to control the dimming and the other knob to adjust the color temperature from cool whites to warmer tones and everything in-between. More advanced users will appreciate new features like the Maximum Output and Constant Output modes, which are capabilities that trickled down from the top-of-the-line Forza 720B.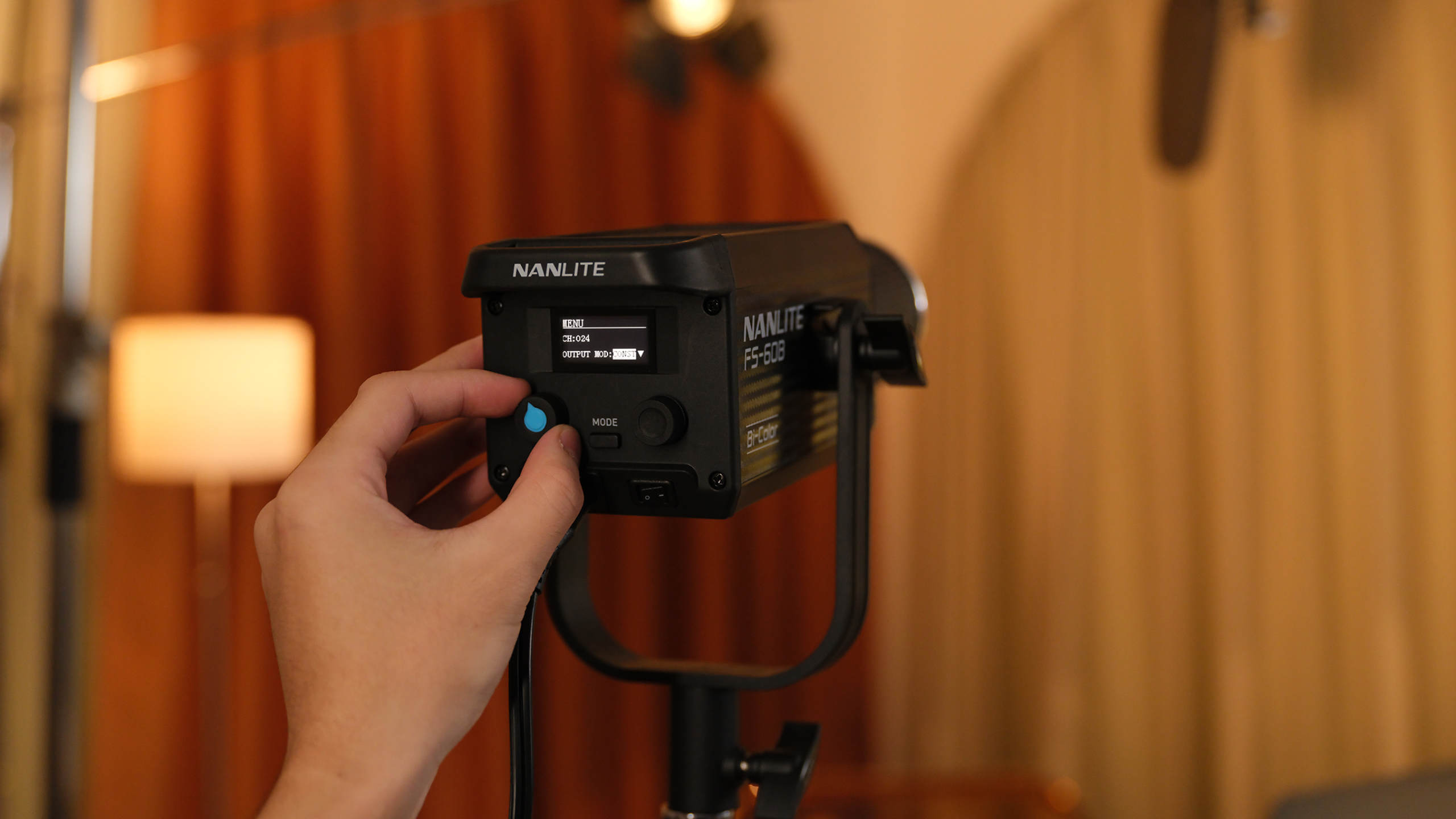 Amazing Quality for the Price
One thing that people love about Nanlite products—besides the color accuracy—is the build quality. The new FS-60B may be inexpensive, but it's built impressively well and will provide years of dependable service. Plus, it features a USB port on its base that allows you to update the firmware, so new features can be added in the future. When it comes to output, it's rather powerful considering how small it is. The FS-60B emits 13360 lux (1241.2 fc) of 5600K daylight-balanced light at 1 meter with high CRI and TLCI ratings of 96 and 97.
Many Ways to Control
The 2 built-in knobs, 1 Mode button, and the 1.3" OLED screen make the FS-60B intuitive and easy to use. Bluetooth is built-in so you can easily control it with the free NANLINK app for iOS and Android. 2.4G is also provided for use with the WS-RC-C2 handheld remote, or with the WS-TB-1 Transmitter Box to control with the app it in larger setups. For sound-sensitive shoots the built-in fan remains quiet and will not interfere with audio recording. The fan can be shut off when silence is needed.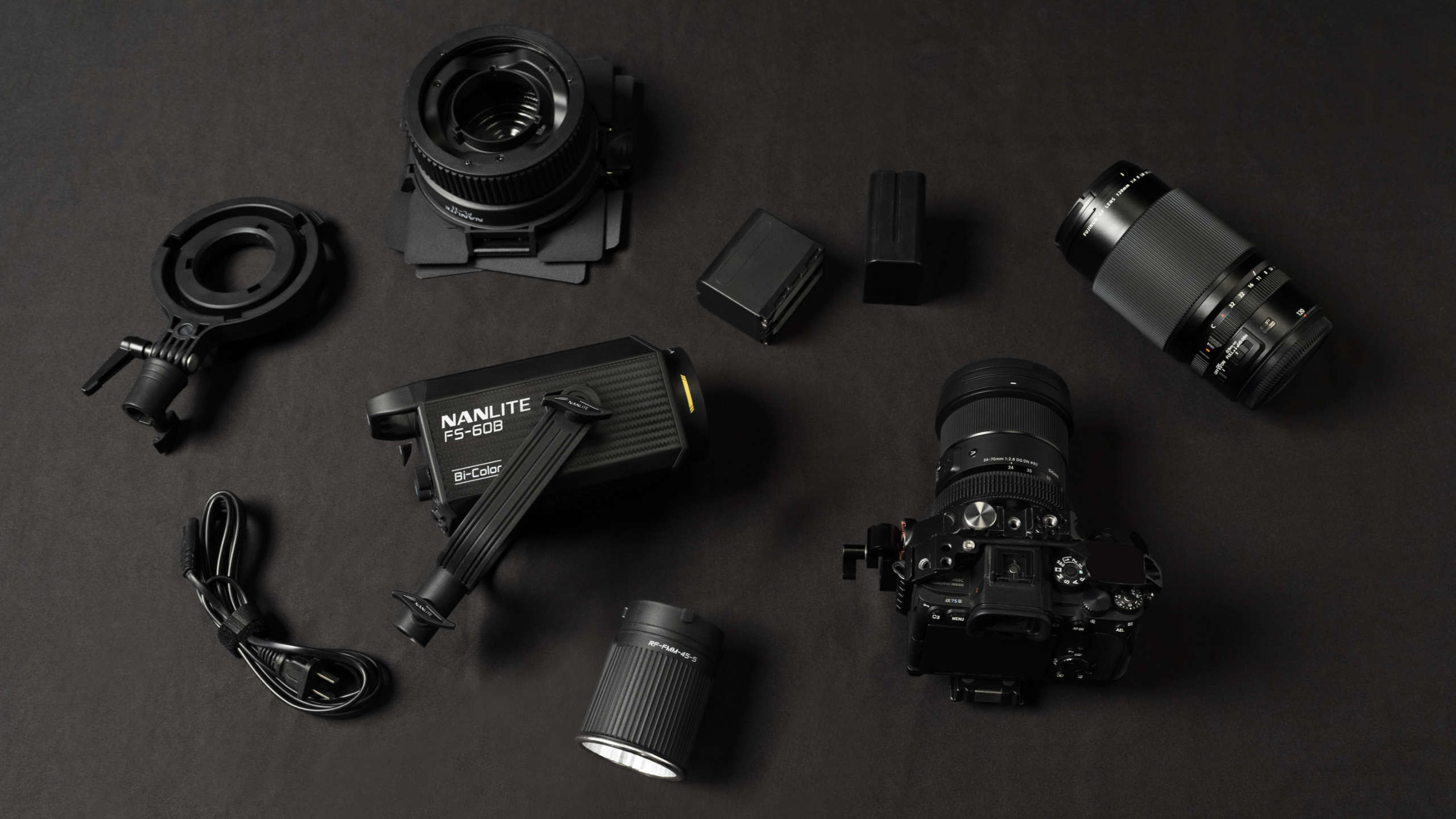 FM Mount & Bowens Compatibility
To make the FS-60B as compact as possible, it is outfitted with the FM Mount. There are many excellent modifiers and attachments available for this mount, such as the SB-FMM-60 softbox which is incredibly easy to setup and breakdown. A Bowens-Mount adapter is included, which makes the FS-60B compatible with a vast number of light-shaping tools from Nanlite and other manufacturers. Umbrella mounts are also incorporated into the yoke and the Bowens adapter, giving you even more options for softening the light.
With its budget friendly price, compact size and weight, bi-color versatility, flexible wireless control options, and compatibility with multiple eco-systems of light modifiers, the new Nanlite FS-60B stands out as a compelling option. The FS-Series of lights has many happy users, for example the FS-150 and FS-300 have been adopted by many for video production and photoshoots. The new FS-60B is a great choice for people who are adding lights to their already sizable kits, and for people who need their first light because they're just getting started.
Thank you for reading this article, we hope it has been helpful! If you have any lingering questions about the Nanlite FS-60B, please contact us and we will respond as quickly as possible.